Hatchbacks can easily be considered the backbone of the Indian automotive industry since it certainly is one of the preferred choices of a first-time buyer. While the segment has now been diversified as per their price points and whether or not they're an upper variant or an entry segment, it's still one of the most sold types of cars in the Indian auto market. Hence, the number of people looking for some of the best hatchbacks under 10 lakhs has been growing, year on year basis.
Before going ahead with the best hatchbacks in India, let's first understand what is a hatchback and who ideally should go for it.
Hatchbacks are compact cars ideal for a family of 4. They're considered to be one of the best cars for first-time buyers since one does not need to be equipped with professional driving, and can very well be driven by new drivers. Hatchbacks are also known for their peppy engines and pleasant driving experience, moreover, there are tons of sleek-looking hatchbacks in the market today, adhering to different personalities and tastes.
Some of the biggest OEMs in India have been able to achieve their spot due to the range of hatchbacks they offer, as it is one of the most sold car segments in the country suits the needs of a typical Indian family.
Now, let's jump right into the best hatchbacks under 10 lakhs in India and get you closer to your next car
Best Hatchbacks Under 10 Lakhs in India
1. Maruti Suzuki Alto
Alto leads the way in the best hatchbacks available in the market and it comes at a super affordable price and along with being equipped with various wonderful features. It accounts for more than 10,000-unit sales per month, making it one of the best-selling cars in the market, year after year. It has been known for its reliability, high fuel economy, and low-cost maintenance.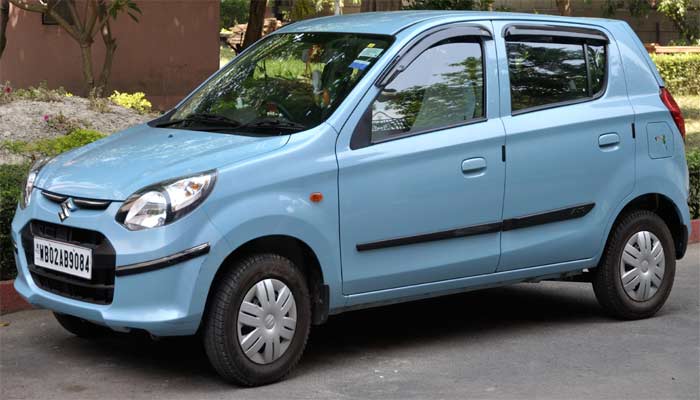 There is just one drawback in Alto that it doesn't have an automatic transmission system, which is found in most cars these days. In spite of this fact, it has been in the top position for more than 16 years and you can totally trust it with any and every growing need of your family. Its price ranges from Rs. 2.94 lakhs to Rs. 4.36 lakhs.
2. Hyundai Grand i10 : Best hatchbacks under 10 lakhs
This car is totally a value for money and it outshines its competitors with its stunning and sporty looks and feature-packed cabin space. It also has very driver-friendly driving dynamics which gives its riders sheer comfort.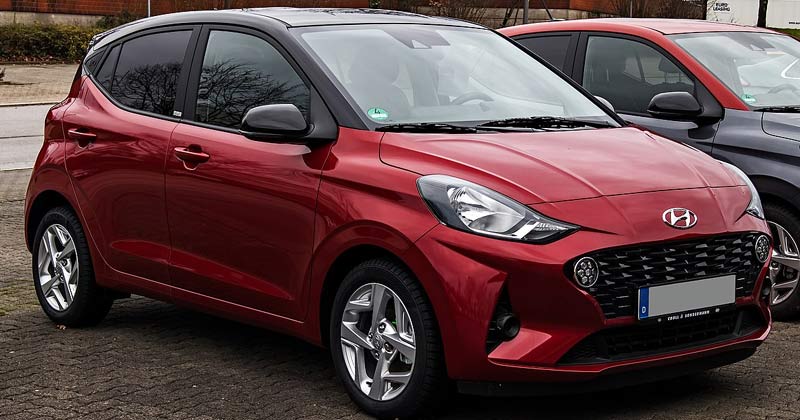 Over the years, Hyundai has been improving this particular brand with newer features and designs, and the current version of Grand i10 – i10 Nios – is known for its design, peppy engine, and being a value for money vehicle with various options to choose from. Its price ranges from Rs. 5.89 lakhs to Rs. 5.99 lakhs.
3. Maruti Suzuki Swift
Maruti is one of the most trusted brands in India mainly because it has served the nation and its needs for a long time now, and it has been offered to consumers of every class. One of the biggest hits from this OEM in the market is Swift, which is leading India's car market.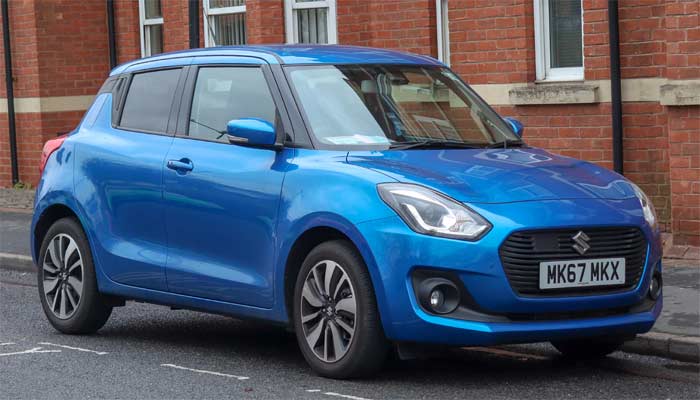 Apart from its sporty looks and impeccable driving experience, the prime reason for its growth is how the company has consistently been updating the model as per the market's demands. Maruti Suzuki recently launched a minor model change in the Swift and it's definitely for the sporty and adventure geeks. Swifts' price ranges from Rs. 5.19 lakhs to Rs. 8.02 lakhs.
4. Maruti Suzuki Wagon R : Best hatchbacks under 10 lakhs
This is another very popular brand from Maruti and is considered to be the epitome of a perfect family car. Right from its launch, Wagon R has been the first choice for various buyers and also has a high percentage of users who choose this as their second car at home.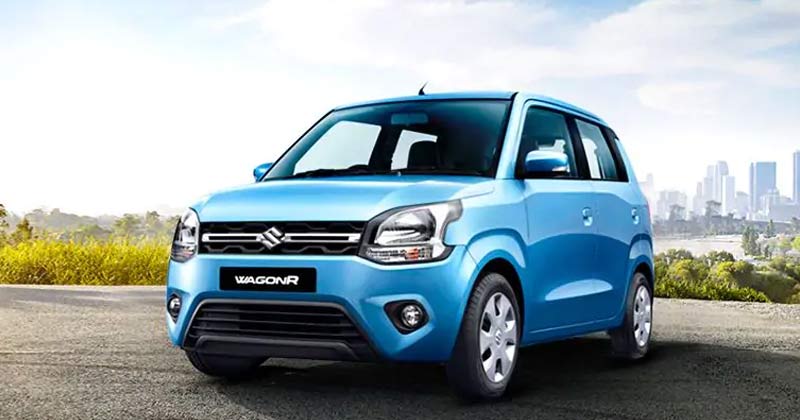 It features a tall-boy design and comes in several options both in the terms of engine and features. It offers a great performing BS-6 compliant petrol engine, along with the company-fitted S-CNG technology. Its price ranges from Rs. 4.45 lakhs to Rs. 5.94 lakhs.
Also Read: Best SUV Under 10 Lakhs – A Complete Family Package For Great Rides
5. Tata Tiago
This product from Tata is famous for its high practicality, solid build, and high fuel economy. It has been also considered as the return of Tata Motors in the Indian market. This is perfect and one of the best hatchbacks under 10 lakhs for someone who is looking for a car on an average budget.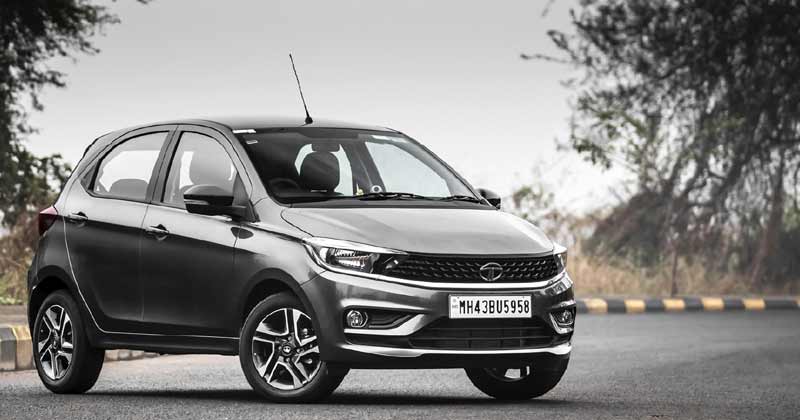 One of the most important features of this vehicle is that it offers a premium Harman audio system which surely meets the levels of other expensive audio systems in pricier cars. Its price ranges from Rs. 4.60 lakhs to Rs. 6.60 lakhs.
6. Renault Kwid
The Renault Kwid offers plenty of features, comes with compact designs, and is extremely affordable in the segment. This hatchback has its design very similar to a compact SUV, which gives it a more powerful and classy look.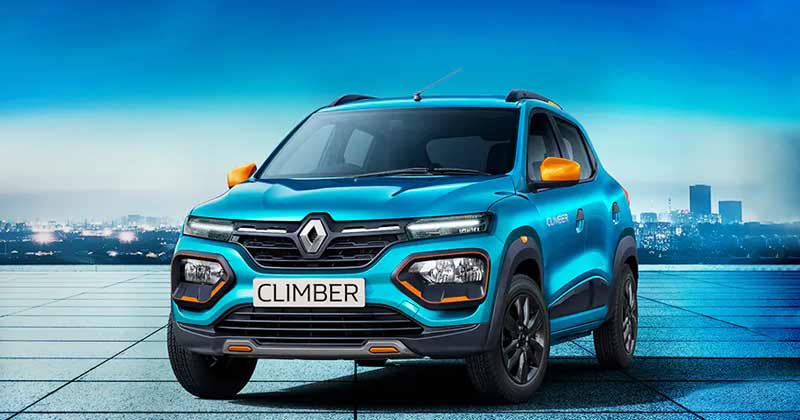 Because of this, it offers extra cabin space as well. Its price ranges between Rs. 3.33 lakhs to Rs. 5.31 lakhs.
7. Maruti Suzuki S-Presso
It is one of the latest entrants from the brand in the entry-level hatchback segment. Adhering to the current market sentiment, this too has an SUV kind of a look to itself and has a boxy design, flat bonnet, and good ground clearance.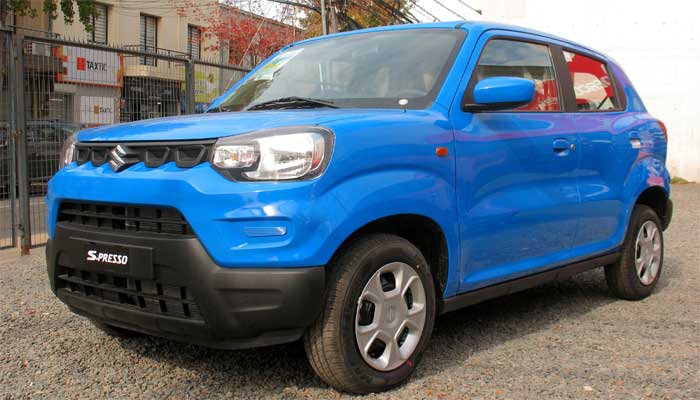 It also has many features and offers decent performance and handling. Its price ranges from Rs. 3.1 lakhs to Rs. 5.19 lakhs.
8. Maruti Suzuki Baleno
The Maruti Suzuki Baleno is a premium hatchback from Maruti Suzuki and it features upmarket interiors, quality, and equipment, along with spacious cabin space. It has a stunning look and attractive design which has made it a popular choice and its features and functions make it more favorable to the Indian buyer.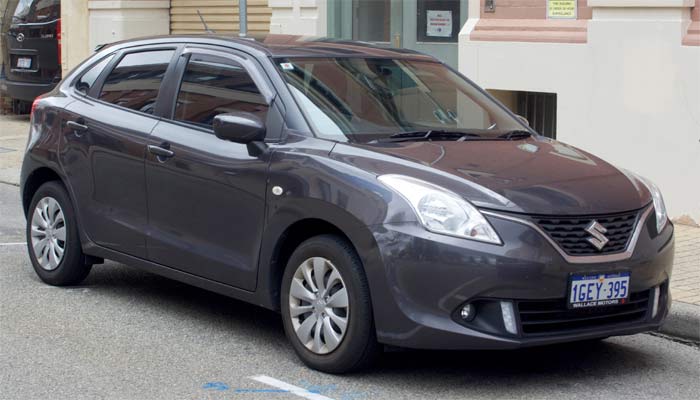 It is also quite affordable too, considering the design and look it comes at. Its price ranges from Rs. 5.88 lakhs to Rs. 9.09 lakhs.
Also read: Upcoming Cars In India 2021
9. Maruti Suzuki Celerio
More than half of these best hatchbacks under 10 lakhs have products from Maruti Suzuki, considering the spot the company holds in the Indian auto segment that has made it the biggest automaker in India. As compared to its other siblings like the Alto, and S-Presso, Celerio is a little more premium in looks, design, and also in the features, it offers.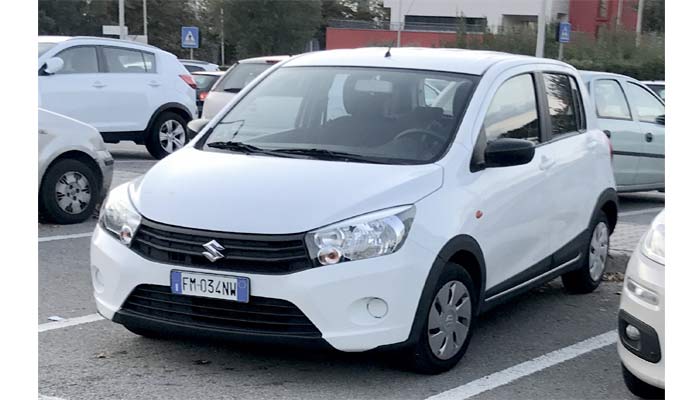 It was also one of the first models of the brand which featured the ASG automatic system at such affordable pricing and in the entry-level segment. The car is popular for its smooth performance and driving experience. Its price ranges from Rs. 4.53 lakhs to 5.78 lakhs.
So, these are some of the best hatchbacks under 10 lakhs in the Indian auto market. Before the lockdown, the Indian auto market was tilting a lot more in the SUV and compact SUV segment, but as we go back to normalcy more and more people are now investing in their own vehicles and entry-segment hatchbacks are favoring a lot from it. So, if you're also looking for a compact and performance driving vehicle to accompany you for the next 5-7 years then these ones are the best possible options to choose from.