Which are the best 4×4 cars in India of 2020? Have you thought about this aspect as of yet? Perhaps you may have. Because if you have already given a thought to this direction, then you could be someone who understands and values the sheer delight of going off-roading.
Driving is one thing. But off-roading is something quite different altogether. The curves, the uneven terrain, the joyride of making it through to tough terrain and that scintillating thrill!
There are all sorts of thrill-seeking things that one could do in life. Some like to deliberately go undercover. Some go on strenuous mountain hikes or trails. Some dare to go swimming in shark-infested waters.
Everyone has got her or his own way of seeking that pump of adrenaline-right? So what's your ideal mantra of doing it? In that regard, it may not be entirely untrue to suggest that few things in life can match the thrill or excitement of going off-roading.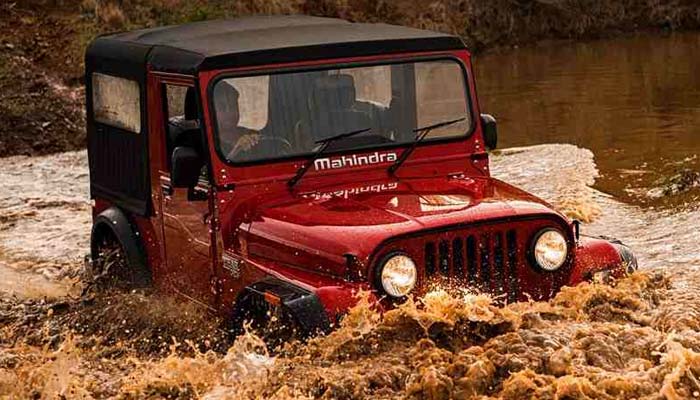 In that regard, perhaps it suffices to state that the more powerful the wagon, the bigger the thrill in going off-roading. Muscular, strong, or sporty cars that may sacrifice elegance in the great game of adventure can truly quench the thirst of a truly off-roading enthusiast.
This, it must be said, is a strange species. The off-roading lover will not be after easy trails in life; he will be buoyed by the difficulty brought out by tough terrains and the incessant pleasure in countering them. Isn't it?
He won't be after mushy soft comforts of life. He'll be thrilled by the toughness life beckons. The more he could find such journeys, the gladder will that individual become.
That said, let's quickly discover some wild untamable beasts that can truly quench the thirst of the off-roading adventurer in you:
Land Rover Discovery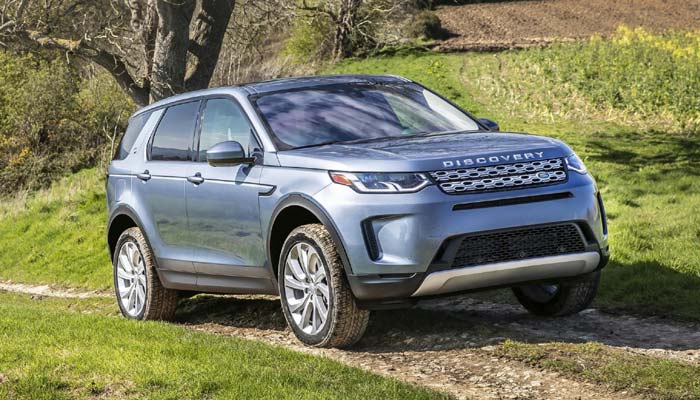 Quite honestly, there's no other word or expression to say it that the Land Rover Discovery happens to be among the best 4×4 cars in India of 2020.
There's not a feistily surprising reason for this.
It's down to the simple reason that the Land Rover Discovery actually possesses or boasts of some of the best off-roading technology among most big, fiery off-roading drives out there today.
The fact that the Discovery, a stellar drive in itself, shines through the aspect of a captivating bodily look bolstered by some of the most advanced off-road technology out there makes it such a keen product in the market.
One of the brilliant measures in this regard is the car's Terrain 2 Response System. It simply optimizes the car's approach to retrofit tricky and varyingly challenging terrains.
Mercedes G-Class
Deutschland Ist Sehr Gut!
The name in itself commands great value and attention- isn't it? The Silver Arrows is a gold of a product and something one swears by in the utterly competitive automotive industry.
And when it comes to the sassy yet powerful G-class, one cannot deny suggesting that this is among the best 4×4 cars in India of 2020 as is of the rest of the world.
While on the one hand, the car's fantastically captivating upmarket interiors command a lot of attention and lend gravitas to the famous wagon, on the other hand, a smooth melange of features makes one of the most promising among all Silver Arrows offerings a virtually unstoppable off-roader.
In fact, today one can even go for a higher up AMG G63 version that's actually quicker than the average sports car. But be sure to pay a reassuringly higher price!
Land Rover Range Rover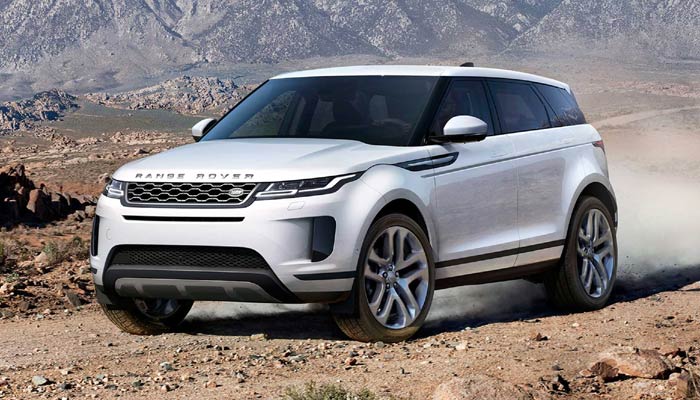 The Land Rover's Range Rover is an unputdownable, beastly hulk on the roads and therefore, for sheer popularity by weight of numbers- happens to be among the best 4×4 cars in India of 2020.
In fact, back in 2018, one had experienced a surge in the sales (or numbers) of this exceedingly popular offering from the ever reliable Land Rover stable in the country with sales figures going north of over 16-17% toward December (2018).
This is a handy and powerful drive that can easily cruise down motorways with great elan and deliver well-heeled passengers starring on a red-carpet function without breaking into a sweat.
It may not be incorrect to state that this is an all-rounder of a car and is fashionably simple, at best.
Toyota Land Cruiser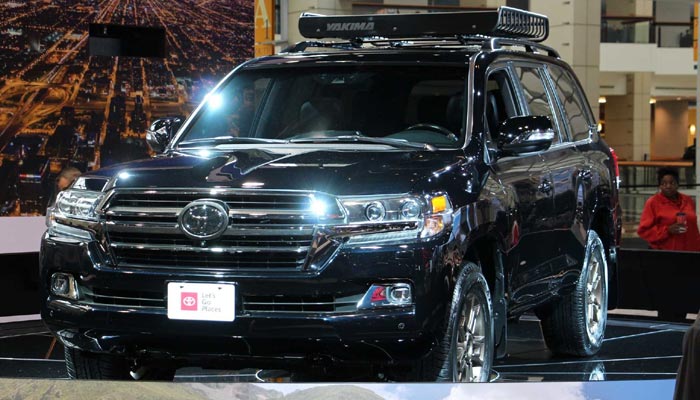 There's a distinct faith in everything that's Toyota, a brand that espouses for and offers trust and integrity- something we so desire in an age that's fast becoming stranger to these integrally important values.
Generally, low-maintenance cars, Toyota's Land Cruiser is among the best 4×4 cars in India of 2020 for not only the easy handling of the car but also for the sense of power it entrusts and vests in the hands of its driver.
It's not a mean machine but a bulky one and yet, it hardly compromises on the overall driving experience.
Where the distinctness of the car is concerned, then it could be tied down to the strength and reliability of the Land Cruiser, often seen ferrying several Bollywood stars.
It's a car that can ably get you into and out of the wilderness with mesmeric ease.
Jeep Wrangler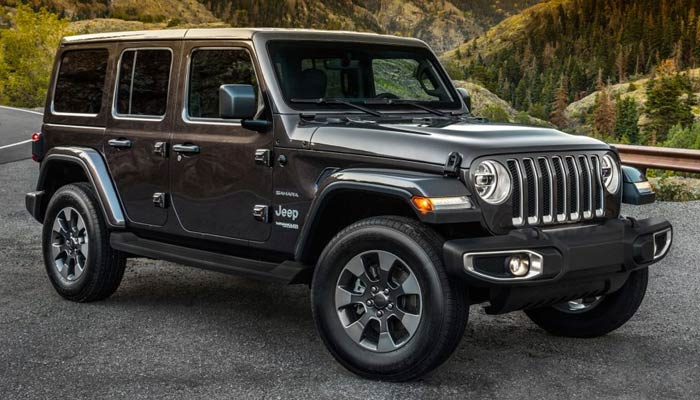 Not all off-roaders offer something stylish or do they? Yes, they offer a rustic char in driving. The power, not so much the elegance is what most off-roaders are about, in the end- aren't they?
But there's a sense of style and charm about the fashionable Jeep Wrangler, which arrived in this part of the sub-continent nearly a year and a half back.
Truth be told, the fourth-generation Wrangler is every bit powerful as it is stylish. It may not have sultry good looks but cuts a powerful figure as if keenly making a cult out of the clutter of competition it is confronting.
The overall styling of the car carries the Jeep's original DNA, it's expansive and accommodating.
And above all, it's one hell of a ride. Together with stylish interiors, more cabin room, extended seating comfort, driving around in a Jeep Wrangler is every bit as exhilarating as crisscrossing the wild sub-Saharan terrain of Africa. It's daring and thrilling and truly speaking, every bit worthy of the high price it commands!