We associate sedans with premiumness and luxury. On long routes, sedans always fare better than their counterparts, the SUVs and Hatchbacks, in terms of comfort, boot space and cabin space. Sedans are comparatively much safer along with almost negligible body roll, unlike SUVs that are infamous for body rolls due to their tall build. Before making a hefty purchase do consider these 5 best sedans in India under 20 lakhs.
5. Toyota Corolla Altis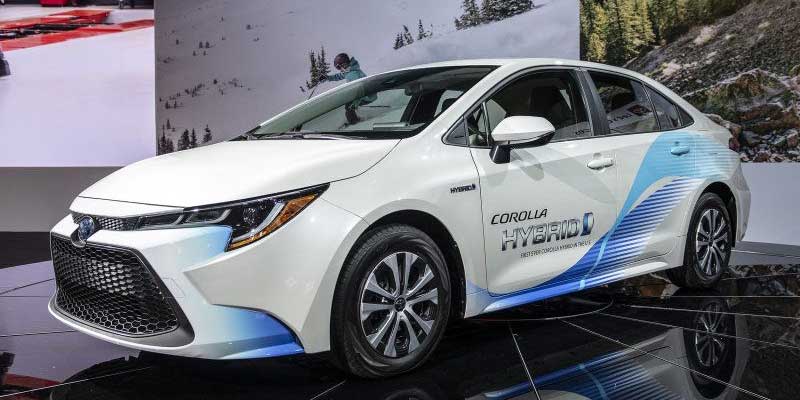 Toyota Corolla Altis for long has been associated as one of the most premium cars in D-segment. With one of the best cabin space and rear-seat legroom setup, the comfort in this car is top-notch, totally a class above its competitors.
For someone looking for a chauffeur-driven car, look no further, the Altis is the best choice. The car comes equipped with a 1.8-litre petrol engine and a 1.4-litre diesel engine producing 138bhp, 173Nm and 87bhp, 205Nm respectively.
The car lacks in power delivery because of the small engines used for such a big size car. On the other hand, competitors are offering engines full of power in their cars. Just floor the pedal and off you go.
Nonetheless, Atlis is one of the best sedans under 20 lakhs for someone looking for chauffeur-driven sedan offering best in class luxury and comfort. No more fatigue on those long office drives guaranteed.
4. Skoda Octavia – Best Sedans Under 20 Lakhs In India.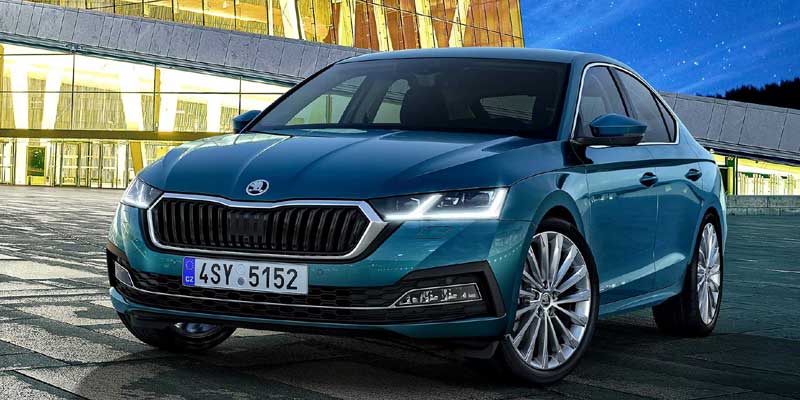 Octavia is the model credited for establishing the Skoda brand in India. The sedan is currently in its third generation garnering good sales with a facelift scheduled to launch anytime in 2020.
Talk about good looks, build quality, cabin comfort, premiumness and a long feature list, the Octavia has it all. In short, the sedan is an all-rounder.
Focused around the self-drive owners the sedan is an enthusiast car that comes packed with paddle shifters, turbocharged petrol and diesel engine, 7-speed dual-clutch gearbox for the TSI model and 6-speed DSG for the TDI model along with thick tyres for better grip and handling.
It is a known fact that the Volkswagen group shares parts across its brand, thereby car parts used in an Audi A4 can be seen being used in a Skoda's Octavia.
While the TSI model of Octavia offers better value for money, the diesel is also an all-rounder that lacks only because of its exorbitant on-road price. All in all the Skoda Octavia is one of the best sedans under 20 lakhs in India.
3. Hyundai Elantra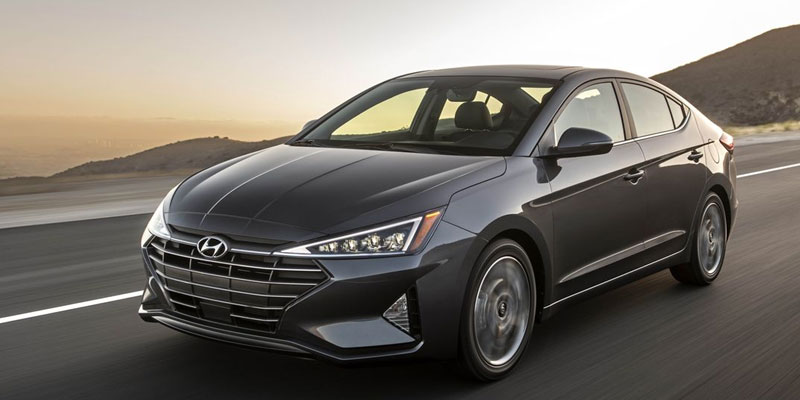 Elantra, the big brother of Verna, is a very promising sedan. The sedan offers top of the line features with some being first in the segment like ventilated front seats, e-sim with 34 connected features and a BS-VI petrol motor.
Elantra since long has presented itself as a worthy rival to the Skoda's Octavia, Toyota's Corolla and Honda's Civic by offering more features at a lesser price without compromising on the overall character of the car.
With the implementation of BS-VI norms in India in 2020, the Elantra is currently offered only with a BS-VI compliant petrol engine churning out 151bhp and 192Nm of horsepower and torque respectively.
For the price it is offered along with Hyundai's brand value and after-sales service, the Elantra fares very well as one of the top 5 sedans under 20 Lakhs in India in 2020.
2. Honda Civic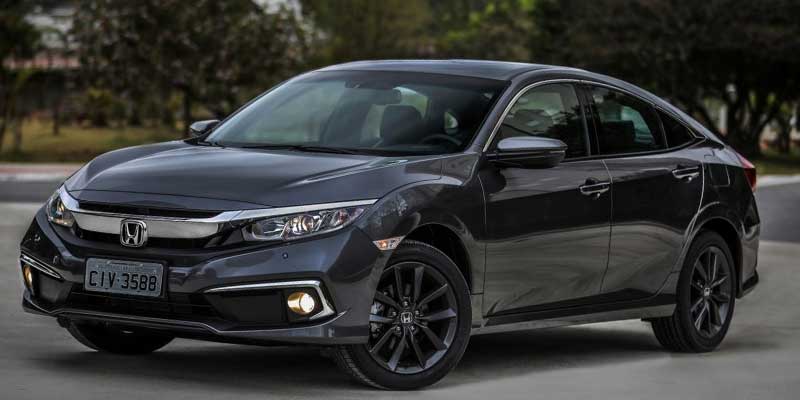 Honda Civic was a name which every enthusiast swears by since its launch in the Indian auto market. Be it ride comfort, sense of premiumness, luxury, cabin space and power, it had everything.
The only area it lacked was mileage. Available only with a 1.8-litre petrol engine, the sedan had a terrible mileage which put off many buyers and later it was discontinued for the same reason.
The car made a comeback in the Indian automotive market in the year 2019. This time honda had done its homework and it made sure that the civic should not lack anything.
Civic came out to be an instant hit, the loyal civic customers got their favourite sedan back in a new sportier avatar that too fully feature-packed. The conclusion, sales figure skyrocketed and Toyota's Altis' and Hyundai's Elantra's sales got adversely affected.
Honda is world-renowned for its I-vtec petrol motor that serves as the heart of this machine and offers top-notch refinement and low NVH.
The car is offered with both petrol and diesel engines producing 140bhp, 174Nm and 119bhp, 300Nm respectively.
No doubt the Civic is one of the best and most stylish sedans below 20 Lakhs in India.
Suggested Read: 5 Best SUV Under 15 Lakhs In 2020
1. Volkswagen Jetta – Upcoming Sedan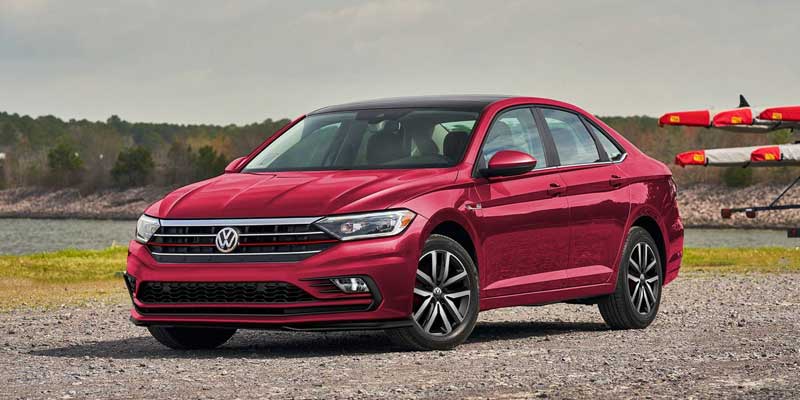 The 7th generation of Volkswagen Jetta was first showcased at the 2018 Detroit motor show and later launched in 2019 globally excluding India. According to a news from verified sources the sedan is expected to launch in India in mid of 2020.
Coming to the car, the sedan features a swooping roofline giving it a character of a coupe. A much more powered variant called the 'Jetta Gti' is launched along with the regular model.
This time, Volkswagen has given plenty of features and modern touches to the exterior, all this while keeping the overall sedan look as European as possible yet classy.
Volkswagen Jetta is currently available with 1.4-litre TSI turbocharged petrol engine in the global market and the same engine will make its way to India along with a 2.0-litre diesel with a different state of tune adhering to Indian road conditions.
Jetta was a favoured choice of many during its time in India, the sedan suffered losses due to its high maintenance, Volkswagen Dieselgate Scandal and high running costs, yet enthusiasts were always keen on buying it because of its build quality, power delivery and fun to drive attitude.
If Volkswagen could keep the pricing on par with the competitors while working on the sedan's shortcomings, the Jetta could go on to become one of the best sedans under 20 lakhs in India.
Expected Ex-showroom Price: 17 Lakhs
Petrol
| | | | | | |
| --- | --- | --- | --- | --- | --- |
| Sedan | Toyota Corolla Altis | Skoda Octavia | Hyundai Elantra | Honda Civic | Volkswagen Jetta |
| Engine | 1798cc, 4 Cylinders Inline, 4 Valves/Cylinder, DOHC | 1798cc, 4 Cylinders Inline, 4 Valves/Cylinder, DOHC | 1999cc, 4 Cylinders Inline, 4 Valves/Cylinder, DOHC | 1799cc, 4 Cylinders Inline, 4 Valves/Cylinder, SOHC | Indian Specs Not Revealed |
| Engine Type | 2ZR-FE, Gasoline, 4 cylinder inline | Turbocharged petrol engine, direct injection system | 2.0 l NU Petrol (BS6) Automatic | 4 Cylinder, SOHC i-VTEC | |
| Fuel Type | Petrol | Petrol | Petrol | Petrol | |
| Max Power | 138 bhp | 177 bhp | 150 bhp | 140 bhp | |
| Max Torque | 173 Nm | 250 Nm | 192 Nm | 174 Nm | |
| Mileage (ARAI) | 16.7 kmpl | 15.1 kmpl | | 16.5 kmpl | |
| Transmission | Automatic(CVT)/Manual | Automatic(CVT)/Manual | Automatic/Manual | Automatic (CVT) | |
| Ex-Showroom Price | Rs 16.42 – 20.2 Lakhs | Rs 18.99 – 23.59 Lakhs | Rs 15.90 – 20.40 Lakhs | Rs 17.95 – 21.26 Lakhs | |
Diesel
| | | | | | |
| --- | --- | --- | --- | --- | --- |
| Sedan | Toyota Corolla Altis | Skoda Octavia | Honda Civic | Hyundai Elantra | Volkswagen Jetta |
| Engine | 1364cc, 4 Cylinders Inline, 2 Valves/Cylinder, DOHC | 1968cc, 4 Cylinders Inline, 4 Valves/Cylinder, DOHC | 1597cc, 4 Cylinders Inline, 4 Valves/Cylinder, DOHC | Not Available With Diesel Engine | Indian Specs Not Revealed |
| Engine Type | D-4D Diesel engine with Variable Nozzle Turbo and Intercooler, 4 cylinder inline | Turbocharged diesel enginewith common rail system | 4 Cylinder, DOHC i-DTEC | | |
| Fuel Type | Diesel | Diesel | Diesel | | |
| Max Power | 87 bhp | 141 bhp | 119 bhp | | |
| Max Torque | 205 Nm | 320 Nm | 300 Nm | | |
| Mileage (ARAI) | 21.3 kmpl | 21 kmpl | 26.8 kmpl | | |
| Transmission | Manual | Automatic/Manual | Manual | | |
| Ex-Showroom Price | Rs 17.72 – 19.37 Lakhs | Rs 17.99 – 25.99 Lakhs | Rs 20.56 – 22.36 Lakhs | | |