For those who wanted to get their hands on the last two generations of Swift Sport but never got the opportunity, the 2018 Swift Sport might be a dream come true as Suzuki is said to be planning to launch the hot-hatch in all leading markets.
That being said, Swift Sport was never a conventional hot-hatch as while the likes of VW Golf GTI which is equipped with fast-shifting automatic transmission as well as a four-wheel-drive in some cases, the 1.6-litre, 4-cylinder petrol motor developing a modest 140PS/160Nm was no match to the former's 200PS producing engine.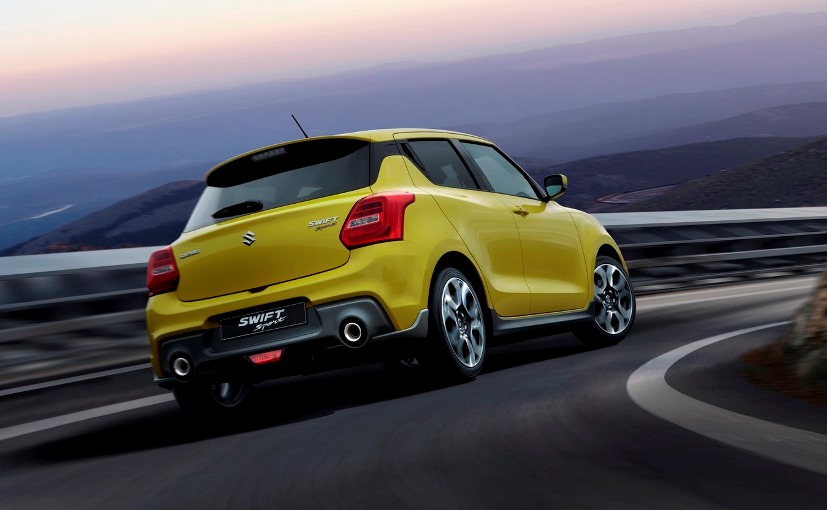 But it was quite a good handler and considering that the non-sport version of Suzuki Swift does a great job in this department, we are even more sure about the Swift Sport's capabilities. Well, we never got out hands on the Swift Sport but adding a lower ride height, stiffening up the suspension, increased wheelbase and disc brakes on all four wheels to the basic variant, the ride will definitely be better than ever!!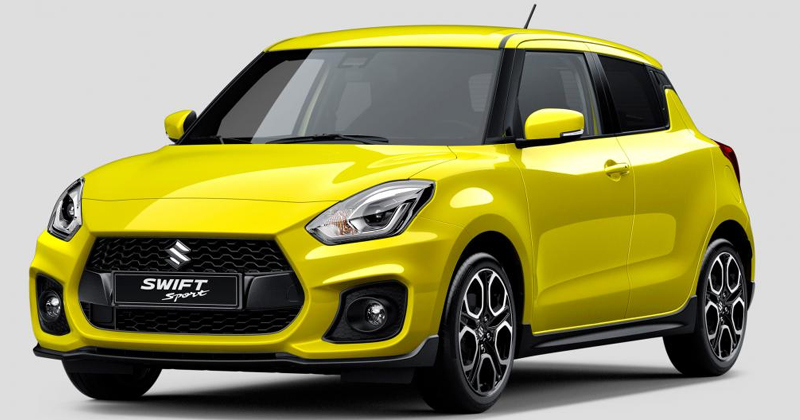 Engine And Driveability
Now the 2018 Swift Sport is back with the same recipe but there are a couple of spices that have been added to set our senses on fire. The new Heartec platform, which is the same one underneath the new Dzire, results in lower kerb weight of the 2018 Swift Sport to 970kg, losing a whopping 80kg. This coupled with a new 1.4-litre, 4-cylinder, turbocharged Boosterjet motor (taken from the Vitara S), developing 140 PS of power and a hefty 230Nm of torque (instead of the naturally aspirated 1.6-litre engine ), and 6-speed manual transmission which continues to send power to the front wheels, makes 2018 Swift Sport lighter and peppier.
This should be enough to take the 2018 Swift Sport's 0-62mph time under the eight seconds mark but fuel economy of the 2018 Swift Sport should still be respectable due to the car's lightweight, making it far more practical car as a result.
While the last model was agile and offered grippy handling, the 2018 Swift Sport will even better its predecessor in handling characteristic, thanks to new Teflon bushings, shock absorbers from Monroe and thicker stabilizer bar joints. This makes the car more stable, rolls less and adds the fun factors while getting into hard turns. What's more? Well, according to the interior pictures, the traction control can be turned off!! Yes, it's true.
Design And Exteriors
Coming to design and exteriors, at the front, a wider grille, aggressive bumper with deeper air intakes and a chin spoiler as well as a black spoiler adds to the sporty credentials of the 2018 Swift Sport and 5-spoke 17-inch wheels, black side skirts as well as a large roof-mounted spoiler adds to the design language at the side. The twin exhaust poking through the bumper and a stance that is 15mm lower and 40mm wider in comparison to the standard hatchback makes the car look even sportier and ready to plunge.
The headlights, door mirrors, and the 'floating' roof have all been carried over, and the rear door handles are perfectly covered up in the C pillar for a coupe-like appearance.
Key to this performance boost is the platform that is based on the new Baleno which comes with extensive use of high-strength steel and a new suspension which sits underneath the car, reducing the ground clearance by 15mm from the older model.
The 2018 Suzuki Swift measures 3890 mm in length, is 1735 mm wide and its height measures at 1500 mm. The Euro-spec 2018 Swift Sport gets a ground clearance of 120mm.
Interiors
Inside, the 2018 Suzuki Swift cabin gets a sporty update to go nicely with its performance upgrades. It comes with sports seats, a flat-bottomed steering wheel, cruise control, voice command, seven-inch touchscreen infotainment system, 4.2-inch display, red dials, USB connectivity, Bluetooth phone as well as music streaming, MirrorLink connectivity, Apple CarPlay and Android Auto.
The 2018 Suzuki Swift also comes with boost-pressure and oil-temperature gauges, while a chrome-finished gear shift knob adds to the premium feel.
Safety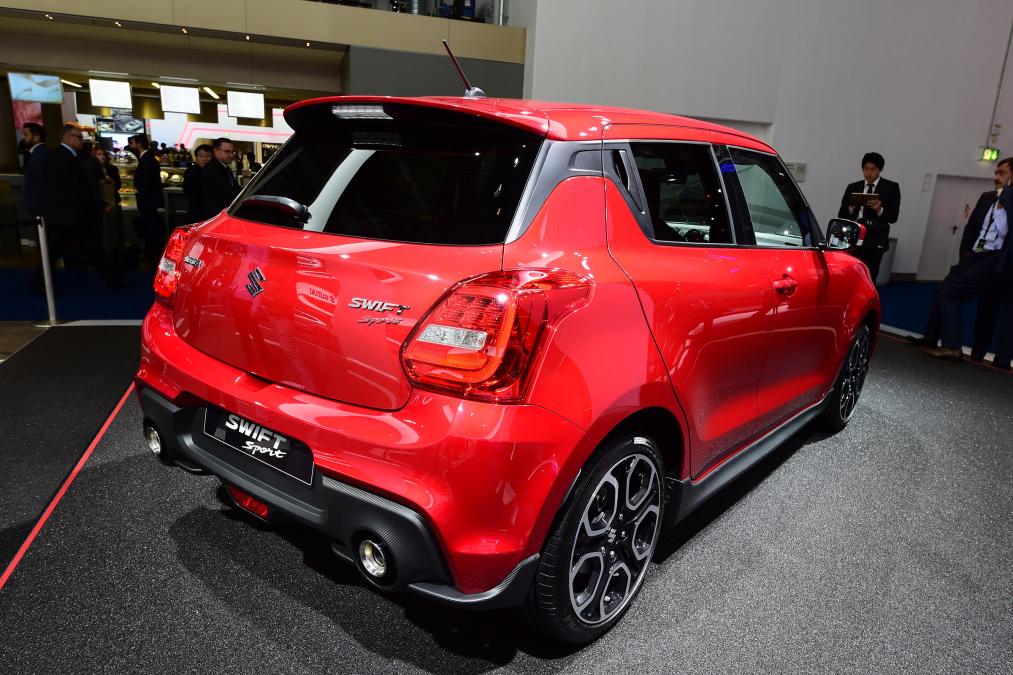 The 2018 Suzuki Swift Sport comes loaded with a host of safety aids including Advanced Forward Detection, Lane Departure Warning, Dual Sensor Brake Support, Adaptive Cruise Control, 6 airbags, ABS and ESC while autonomous emergency braking is available as optional.
2018 Swift Sport Price And Release Date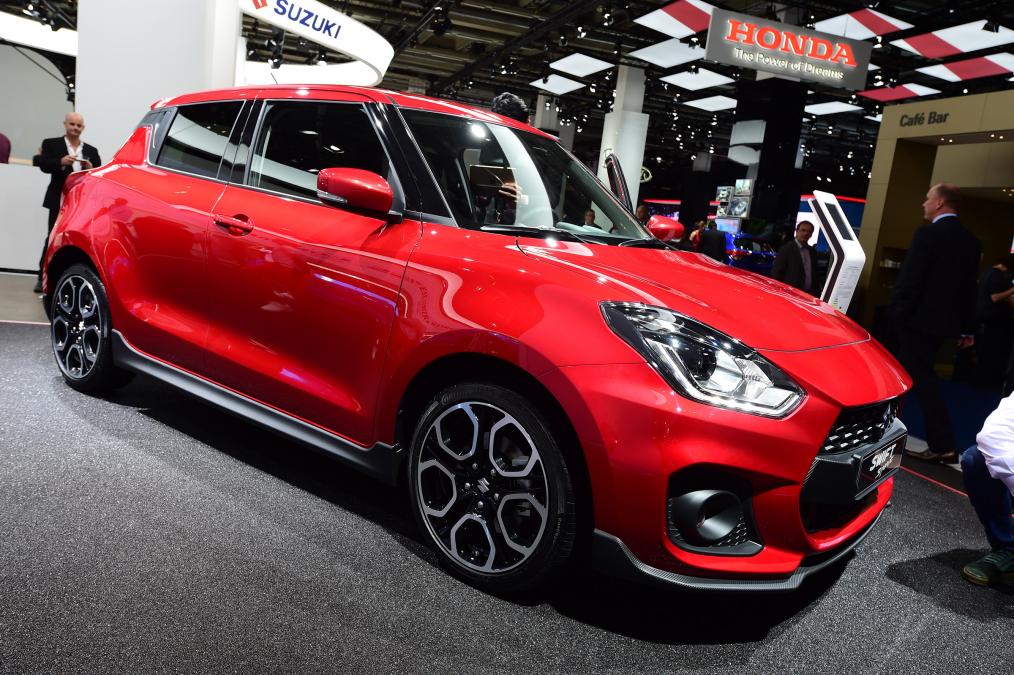 Suzuki is expected to launch the 2018 Swift Sport in February next year and while the prices have not been disclosed, it is expected to be priced close to £15,000 in order to maintain its crown of one of the most affordable performance hot hatches money can buy.
What do you think of the 2018 Swift Sport and is this the time when Suzuki takes this car to global markets?
Share your thoughts in the comment section below.