The 'Indian Made' car manufacturer Mahindra and Mahindra have had an extraordinary success with their flagship model XUV500. Being one of the most attractive vehicles in India, the SUV does not only attract youngsters because of its design, but also the older generation because of its comfort and safety features. Its safe to say, that SUV has worked wonders for M&M and has gathered a great following amongst people. Its time now for Mahindra to upgrade the cult and boost the magical SUV's status. And to do that, the latest model of much awaited Mahindra XUV 500 is here(well, almost).
It's so exciting to finally witness what changes has Mahindra bought to an already perfect SUV. And the changes are …….. almost nothing. The pictures on the internet are clear enough to notice and speculate the changes and all we could notice were a few minor alterations. Though they slightly change the look of the vehicle but it's not really one expects when the majority buyers of the vehicle are youngsters.
Let's talk about the upgrades to the exterior we noticed.
The Headlamps – Slightly bigger and day time running lights are now placed on the top of the headlamps.
The Taillamps – Again, Slightly bigger in size and triangular in shape.
The Front Grill – The front grill is a big alteration that changes the overall appearance of the vehicle. XUV designers seem to know that and thus the all new Front grill. But, is it? If you look at the XUV 500's new grill from the front, it seems to have an uncanny resemblance to the front grill of 'Renault Lodgy'.
The Tailgate – Its pressed further Inwards, possibly not hopefully further lowering the boot space.
The Interior – A few claims have been made about Mahindra performing a complete redesign of XUV's interiors however very little is known and we would have to wait for the launch to settle that. If Mahindra is Able to change the interiors as per the claims, The SUV will be worth waiting for.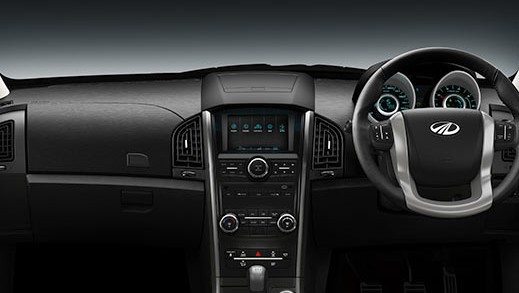 Mahindra always works hard to create new vehicles for the young and the restless, however, that is never the same story with the 2nd or third generation models. The changes to the next models are pretty much the same. The headlights, taillights and a few minor alterations to the interiors. The same was done with New Bolero, The new Scorpio and Now the XUV 500. Mahindra should focus upon recreating the models instead of making customary updates. After all, you are India's only car company with focus upon beauty with performance.