If you ever wondered about how to give your Royal Enfield a performance boost as this isn't really a forte of RE bikes, Australia- based Carberry Motorcycles, which now has an operational shop in Bhilai, has just unveiled its first ever made-in-India 1000 cc V-Twin engine which is based on a 500 cc Royal Enfield motor.
Earlier in 2017, Australia's custom Royal Enfield bike builder, Carberry Motorcycles moved its base to India to ease its manufacturing as well as component sourcing process. The company is founded by Paul Carberry, who specializes in fabricating 1000 cc V-Twin engine for Royal Enfield motorcycles.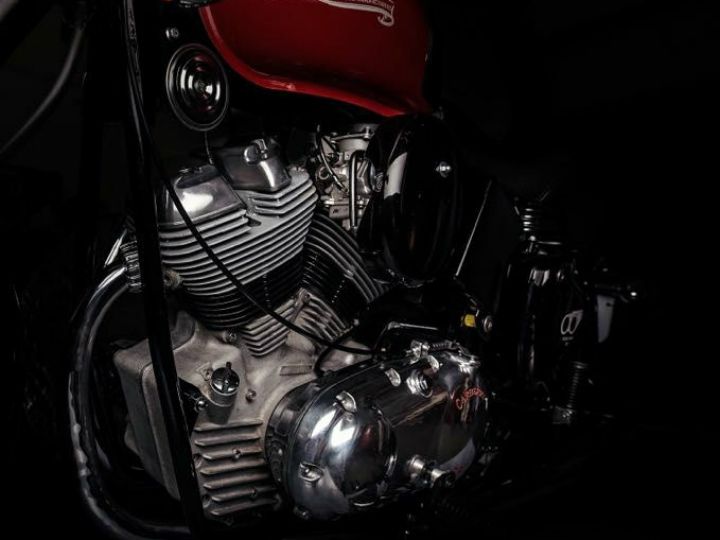 Coming to the engine, the 1000 cc V-Twin engine for Royal Enfield bikes is ready for sale and although, the exhaust set is not included in the package as it is frame dependent, it comes with a primary engine as well as the gearbox setup. There's a seven-plate clutch that comes with strengthened primary chain as well as chassis (to bear the increased torque and power), a heavy crankshaft, 5-speed transmission and hydraulic lifters. Carberry has also added a heavy-duty starter motor in the 1000 cc V-Twin engine for Royal Enfield bikes and the clutch design is similar to that for a 2-litre car engine.
The 1000 cc V-Twin engine will cost you Rs 4.96 Lakh (ex-factory) and those interested in buying the motor will have to pay half the price as a deposit because it will be made on order, while deliveries will be made in four to seven months from placing the order.
The custom 1000 cc V-Twin, air-cooled, four valve engine gets an 84 mm bore and 90mm stroke. This engine is expected to produce 51.5 BHP of maximum power and 108 Nm of peak torque for the carburetted version. While 1000 cc V-Twin engine for Royal Enfield bikes is compliant with BS4 emission norms, the Carberry is also working on a fuel injected version of the engine.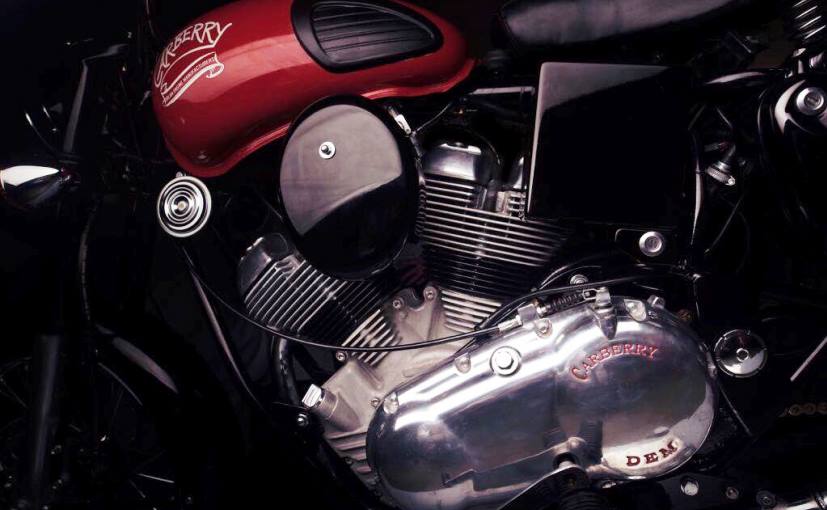 The 1000 cc V-Twin engine will have 3.7 litres of oil capacity which will be filtered via an external spin on oil filter. The oil pumping rate into this V-twin will be 10 times compared to a single cylinder Royal Enfield engine.
In order to limit wear and tear due to this heavy motor, the engine will come with heavy duty starter motor, magnetic slumps and a modified sprag clutch design capable of withstanding the load even from a 2-litre engine. Hydraulic lifters, as well as oil pumps, will run in their very own housings in order to protect the engine casings.
The custom builder claims that the new 1000 cc V-Twin engine for Royal Enfield bikes will offer linear power delivery throughout the rev range with minimal vibration despite these powerful configurations. The old-school architecture of the motor also makes it appropriated for custom bike building, but, for those who are interested in picking up the complete motorcycle, Carberry has announced that it will arrive later this year after all the certifications are in place.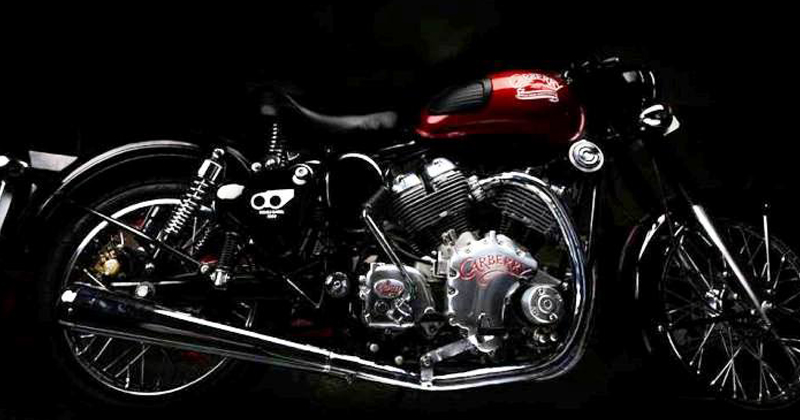 Carberry Motorcycles is currently awaiting the necessary clearances as well as certification from ARAI for 1000 cc V-Twin engine's commercial launch in India and the powerhouse is currently available for exports and display purposes only.
One launched, Carberry is expected to give big fish like Harley-Davidson a run for its money and the complete bike featuring this 1000 cc V-Twin engine could also put Street 750, Street Rod and Iron 883 in rough waters, when it comes to bang for buck value.