Calcium is one of the most important minerals required by the human body to function normally and efficiently. To give your body the solidity, help your muscles to contract normally, including the heart, maintain the hormonal balance and even help our blood vessels to carry blood throughout the body- Calcium does it all. The majority of the calcium in the human body is stored in bones and teeth and when its levels start to deplete, our body shows no early symptoms. It keeps withdrawing calcium from bones which over time makes them fragile and increases the risk of osteoporosis as well as some heart-related issues. This is why, you constantly need to be up to date with your calcium intake, and what's the best way to do so with all-natural and easily available calcium rich foods in India.
According to the National Institute of Health, US, an average adult requires at least 1000 mg of calcium per day. And, you can use these 10 Calcium rich foods to reach your daily intake of the same. These items are readily available in the market, and more often than not, you'll already find them in your kitchen cabinet.
Here is a list of easily available calcium rich foods in India :
1. Sesame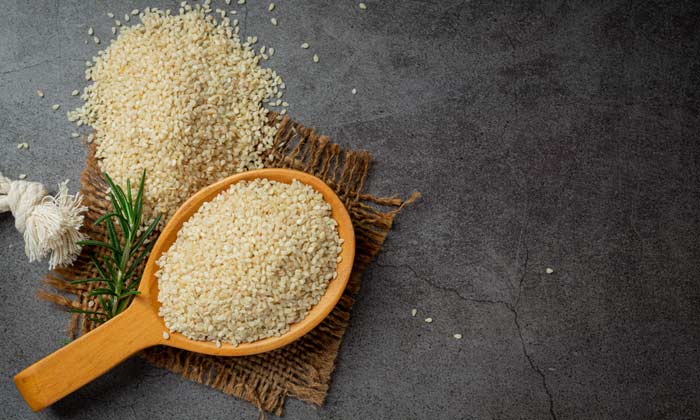 YES! Milk doesn't top the list of the highest calcium-rich foods- it's SESAME. Sesame seeds are tiny, white, or black, oil-rich seeds. They have a whopping 975 mg of calcium per 100 g. These all-in-one package seeds make a crunchy, calcium-rich snack that not only contains calcium but also is full of B vitamins, antioxidants and at the same time, is weight loss friendly. Additionally, they are also found to help in the regulation of blood sugar and lowering blood pressure.
2. Cheese – Calcium Rich Foods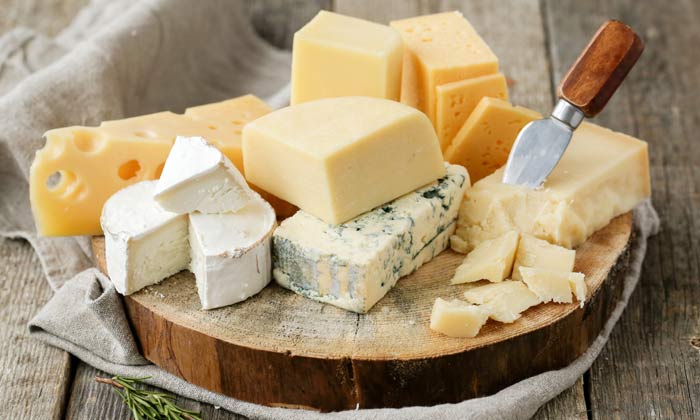 Every type of Cheese is highly rich in calcium, so say cheese!!!!
Cheese obtained from milk is easily available at almost every nook and corner of this country. And India has its versions of cheese- be it Kalari, Khoya, or Paneer. Each one of them is a high source of calcium; but paneer is the healthiest among them all, having less than 30 g of fats and a colossal 420 mg of calcium per 100 g making it one of the most calcium rich foods in India, at the same time extremely delicious and customizable too. You can add paneer to almost anything, or consume it by itself, and it will taste amazing.
3. Ragi
Ragi, also known as Finger Millet, is a whole grain crammed with calcium. It is the staple food of South India as well and one of the best grains not only for dietary calcium but also for daily protein needs. It is gluten-free, controls diabetes as well as helps in weight management. This highly nutritious grain offers around 340 mg per 100 gm of calcium- making ragi one of the best calcium rich foods in India.
5. Collard Greens
This lush, crinkly vegetable is one of the most popular greens in Jammu Kashmir and is also one of the healthiest greens in India. Collard greens are exceptionally nutritious, having 232 mg of calcium per 100 g of its raw form and 140 mg of calcium per 100 g in its spoiled form. It is also a rich source of Vitamin K which is very essential for healthy bones, and when cooked and consumed right, they taste delicious as well.
6. Soybean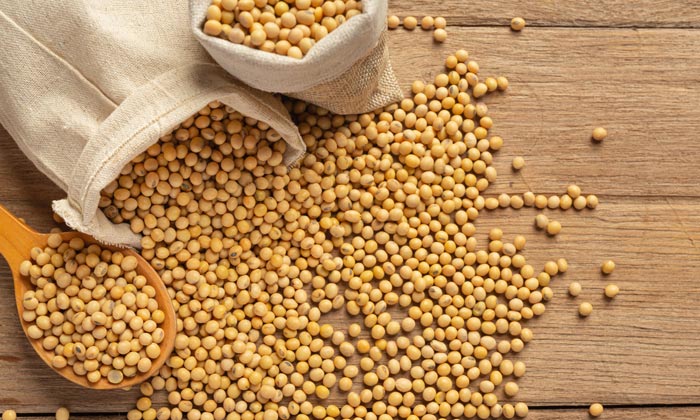 Originated in China, Soybean was introduced to India centuries ago. Every soy product is a great source of calcium, especially tofu having a profusion of 320 mg of calcium per 100 g and that's why it is one of the highest calcium rich foods in India. Moreover, they are naturally Cholesterol free and add more plant protein to your diet, hence, a great choice to go for every vegetarian and vegan out there.
7. Almonds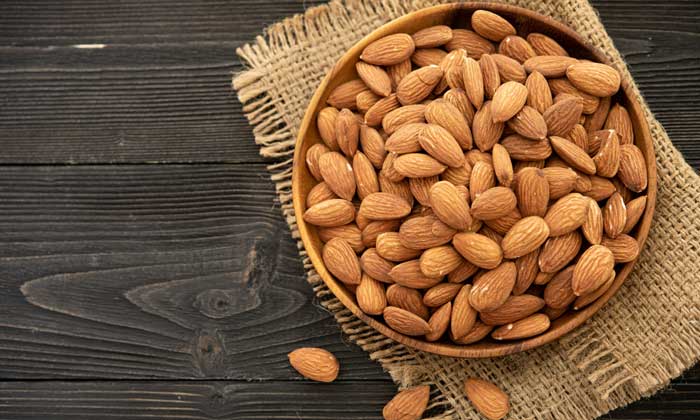 Of all the nuts, almonds have the highest calcium content. They not only nourish your brain, but also strengthen your bones, teeth, muscles, and heart. They contain around 240 mg of calcium per cup. It is a calorie-dense snack and contains fats, the unsaturated ones which are considered good fats. But a handful of them has minimal calories with a great nutritional profile ranging from high proteins to magnesium and Vitamin E.
Suggested read: Benefits Of Almonds
8. Milk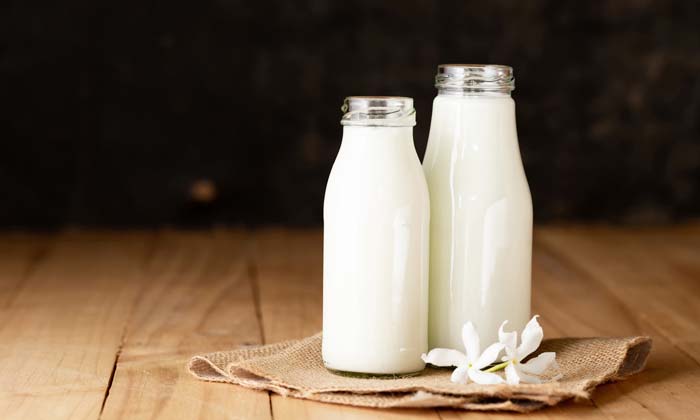 Milk is an absolute set of all nutrients. It is an excellent source of calcium including other essential nutrients like potassium, several vitamins, zinc, etc. Additionally, it has a complete set of proteins, all 9 essential amino acids. A 100 ml cup of milk contains 125 mg of calcium. Drinking a cup of milk not only makes your bones stronger but also boosts your immunity and in some cases, also prevents heartburn. And, it has been universally established as an excellent source of calcium for stronger bones and a healthy body.
9. Curd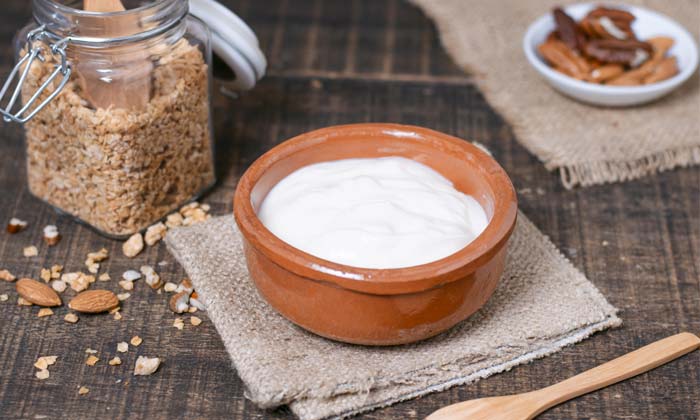 Curd is the traditional form of yogurt originating from India. It is also a fermented milk product and has been an integral part of daily meals across the country. It is almost as old as India is. 100mg of curd contains more than 120mg of calcium, making it one of the highest calcium-rich foods in India. It comes with innumerable health benefits. Take it as Lassi or Dahi Baht, it's spicy or bland, every form of it is going to bring good bacteria to your system and help in better digestion as well.
10. Figs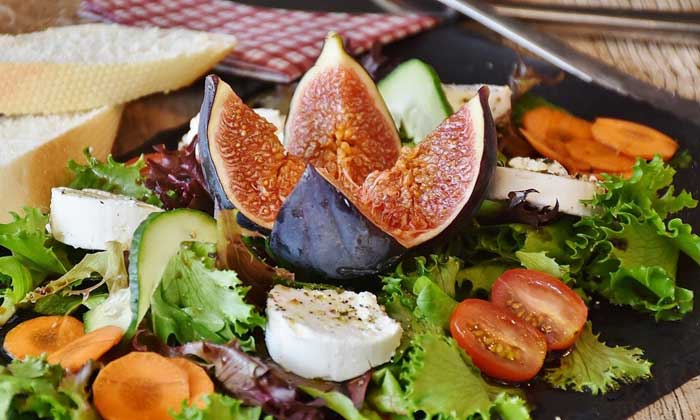 Belonging to the mulberry family, edible figs are one of the very first plants cultivated by humans. It is mostly grown in the western part of India. Their most nutritious form is the dried ones. Just two pieces of this flavorsome dried fruit contain 65 mg of calcium with a significant amount of magnesium and zinc.
A bonus for you, if you are comfortable eating non vegetarian food
11. Sardines
Fishes are one of the healthiest foods on earth and here for you are the Sardines; locally known as Mathi, Nna Kavala, Nonalai, or Tarli in India are small, oily nutrient-rich fishes. It has 325 mg of calcium per 100 g which makes it one of the highest sources of calcium. Along with being an excellent source of calcium, these are low in calories and high in omega-3 fatty acids taking care of your health overall. However, they do take some time to get used to, especially if you're not into sea food that much.
So these were the top calcium rich foods in India for proper nourishment of your mind and body. Try to get the calcium from foods and beverages rather than supplements to regulate the calcium levels in your body and to avoid the risks of other health issues caused by too much consumption of calcium from supplements. From now on, add foods of your choice from the above list to your daily diet to keep your body robust and wholesome.