What could possibly be common between a normal, every day human being and a giraffe? Perhaps dark brownish-orange spots, right? Na, kidding. That might happen if there's a fancy theme party and one wishes to be dressed like the world's tallest animal, right?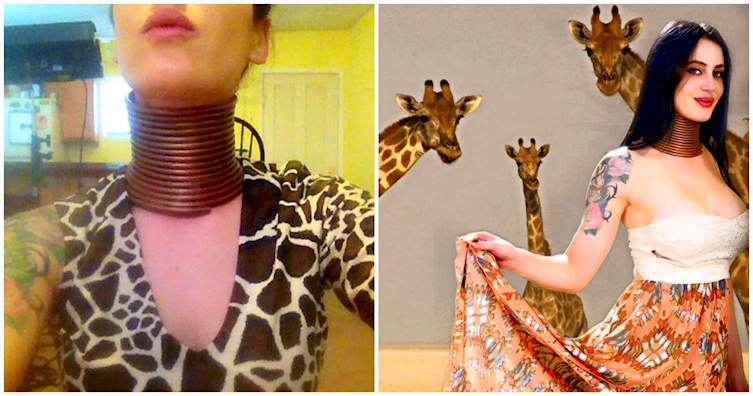 But even as life isn't always fantasy, for some, it plays out like one. For instance, take US-based mid-age cosmopolitan American woman Sydney Smith. Sydney loves giraffes so much, in fact, so dearly that she ended up transforming into a somewhat strange physical denomination of a giraffe.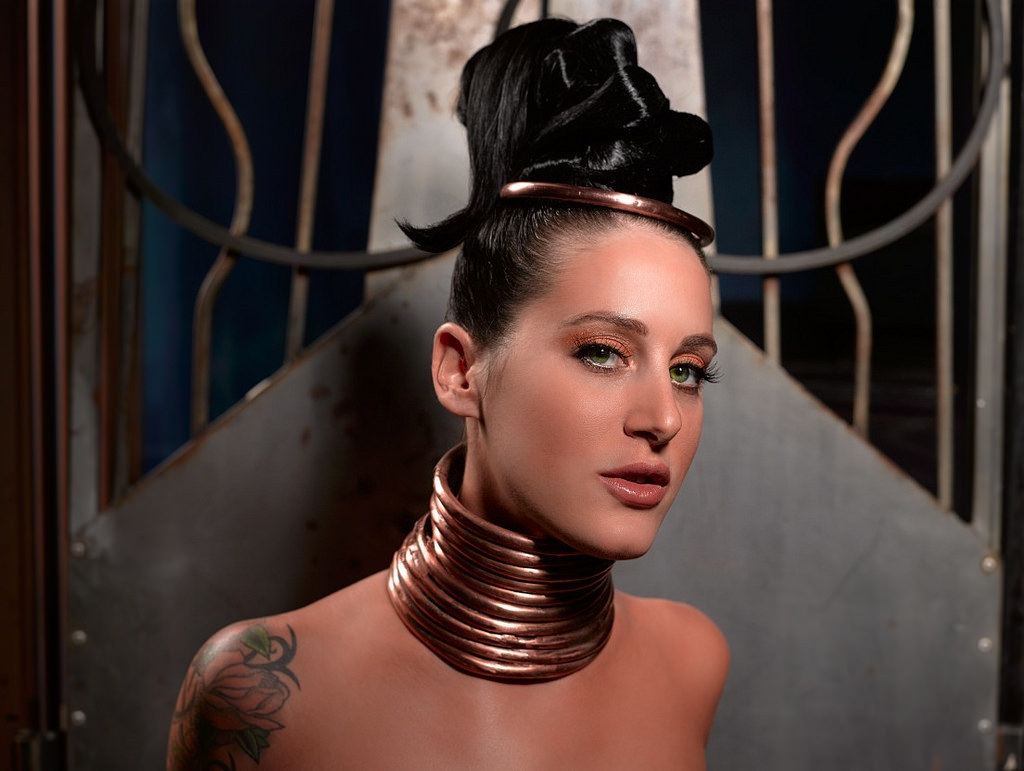 You read that right and you can get back to sipping back your tea and putting the napkin on the table. There's no need to worry. As it is, we live in a slightly deranged world. Don't we? This is an age where there's hardly any limitation imposed by people when it comes to realizing their fantasies. So in the case of Sydney Smith, her transformation into a giraffe-neck is hardly baffling.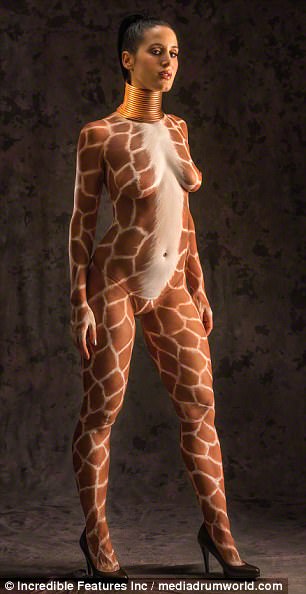 After years of wearing heavy jewellery around her neck, LA-based Sydney Smith finally managed to get around in public being known as the 'giraffe-woman'. Apparently, where others simply admire this tall necked harmless animal, Sydney is obsessed with it.
The story around Sydney Smith's life is no less fascinating than her own obsession with animal found in large numbers in Africa. Apparently, Sydney was quite taken in by the Kayan people living in South East Asian hinterland. They are a tribe known for possessing excessively long necks. Being inspired by them, Sydney had her own set of rings- custom made- and she spent nearly 5 years, slowly adding more in attempt to push down her collarbone.
When measured at its heaviest, Sydney Smith's neck was adorned with a stack of 15 rings that scaled a bizarre 5lbs.
But soon, Sydney's obsession would begin to show in daily tasks that began to get hampered on account of wearing an exaggerated slate of metallic things around the neck. She found it hugely discomforting to bend and to drive. Visits to the nearby shopping markets would find people bemused with a bizarre glare, as if puzzled with her neck's giraffe-like transformation.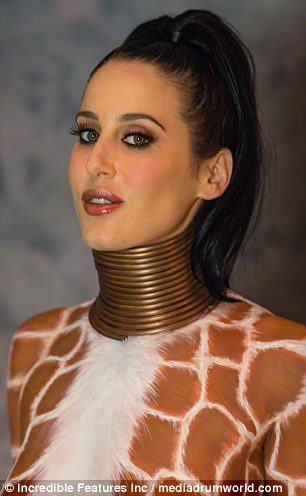 Life took such an odd-turn for Sydney Smith that she recently confessed to having become somewhat isolated and introverted, away from the reach of normal people. As she ideally put it, "it was always about the rings, it wasn't anymore about Sydney". Soon, the pain inflicted by the coils would make Sydney understand common logic: that maybe, it was time to kick out her obsession to appear like a human giraffe.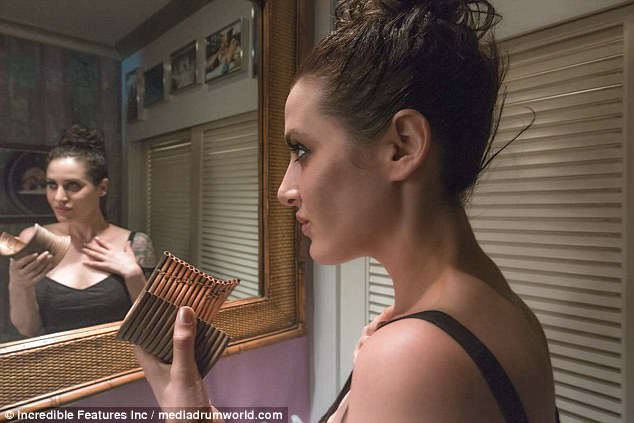 Today, even though Sydney still considers herself as a giraffe-woman, she is undergoing treatment for her neck, that requires therapy to get to its normal state of functioning, having been besieged by terrible pangs of pain. But luckily, the obsession has made way for normality to recur.