Our world is loaded with incredible yet strange wonders. While most of them are fascinating and pleasant, some are fraught with danger. These dangerous places in the world are risky yet the attract tourists from everywhere with an almost magnetic charm. The thought of getting an extra shot of adrenaline invites people to make a perilous visit here. Even if you are mad as a badger and are ready to take your courage in both hands to explore these hazardous places, we bet you will feel butterflies fluttering in your stomach. (Or will have your heart in your mouth).
An adventurer or a common traveler would shun the thought of visiting such places, however, if your existence thrive on risking everything to get a taste of wondrous voyage, this list is just for you.
1. Siju Caves, Meghalaya
Why not begin with India? These caves are the charm of Meghalaya that allure many crazy-head travelers every year. It is the first limestone natural cave in India that can be visited only after passing the flimsy rope bridge. This bridge is made of chipping wood and gnawed rope that connects the summits of two hills. This could easily give you the scares that you couldn't shake off easily.
2. Mont Blanc Box, France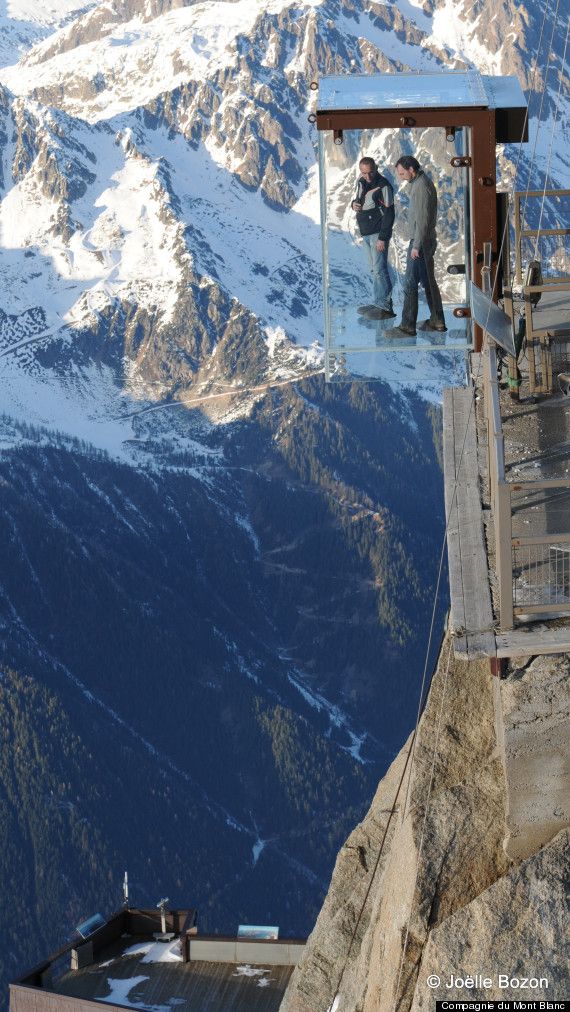 Imagine yourself standing at the height of 12,604 feet over the rocks, Scary? Well to add a little extra fear to it, now imagine yourself at the same height but in a glass box. Did heart get racing huh? Well, as scary as it sounds, if you are brave enough to get here, the place gives you a 360-degree view from Europe's tallest peak. This structure has been approved safe by Engineers and it has been made with such structural durability and technology that it won't topple off the edge. Breath!
3. Moher Cliffs, Ireland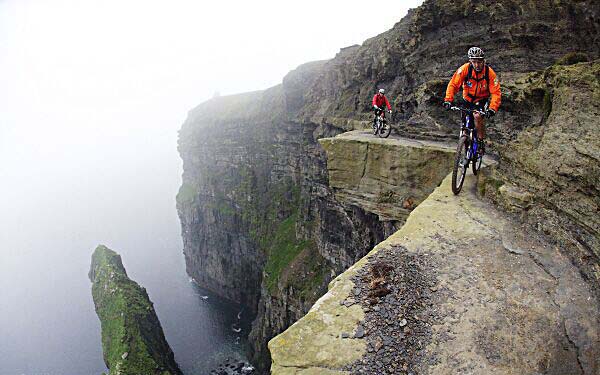 You may have already seen the video of bikers riding on this trail. A lot of people have done that but it only looks easy in the video, you have to have the guts of a superhero to ride on these trails as the track is 4 feet in width and extremely windy. It is often called as the "cliffs of insanity" because of the movie The Princess Bride'. If you are a true rider, you will enough dose of adventure while riding on these cliffs.
4. Kjeragbolten, Norway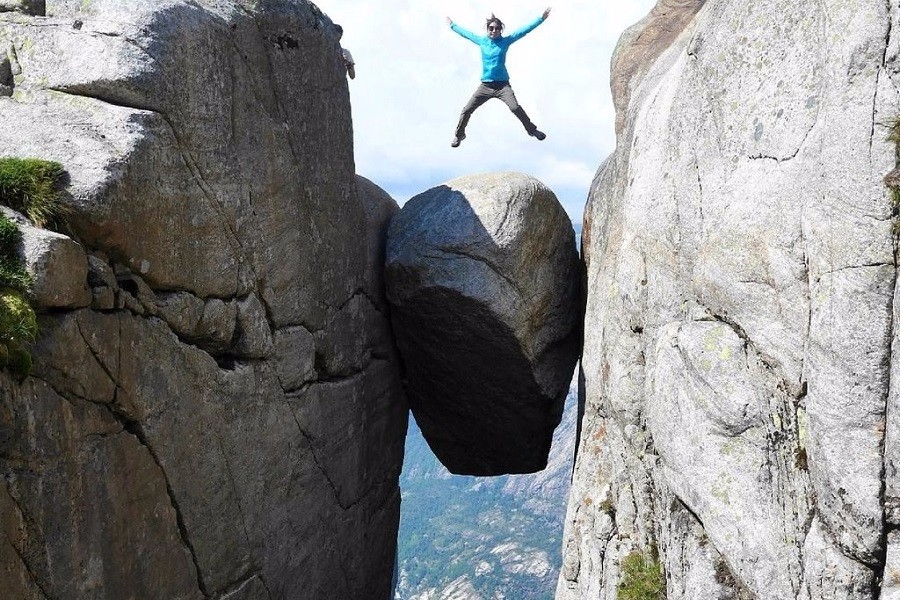 How would you like to stand on a rock that is clubbed between two boulders? If you haven't guessed it, it's the same place that went viral in 2006 because of a photo of an avid traveler Matt Harding. That one click got so popular that people from all over the world started to travel to capture the exact frame, although standing on that spot can easily give you some serious tummy trouble.
5. Devils Pool, Zambia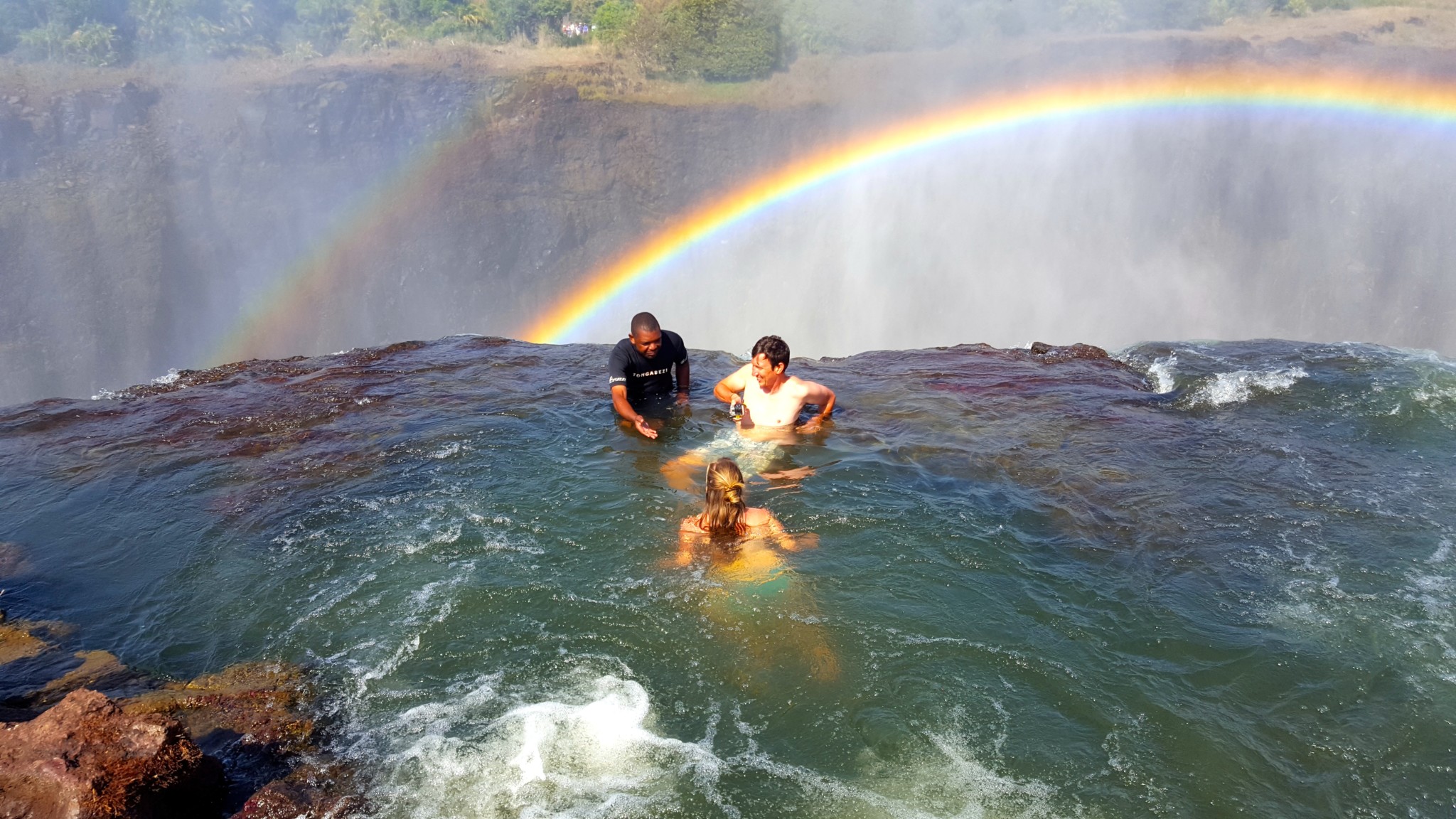 The Africa's highest waterfall is one of the scariest falls ever. It borders Zambia and Zimbabwe and is one of the Seven Natural Wonders. A lot of visitors have lost their lives in this infinity pool but still, the wild hearts have not stopped exploring it. This aquatic mystery can be enjoyed with proper instructions as you can literally go over the edge and lose your life.
There are more places other than the above names that can make you a bundle of nerves, we will be adding a list soon. Till then plan if you dare to explore these ot tell a friend who wears his/her courage on sleeve.
Happy Traveling!
12 September 2017
Avni S. Singh