If you have clicked this article, there could be only two constructive reasons that forced you to do so. Either you want to know how Cyber Forensics can be the next big thing in the industry of cybersecurity and how it might help the common man or you want to know what exactly is the meaning of this term and how can it become a billion-dollar industry?
Worry not my friend, you were right and these are the two question we would be focusing on, in this piece.
So let's get started.
A news about a major cybersecurity breach is nothing but common these days, take the Yahoo debacle for example. However, while the whole world is working on implementing better safeguards, cyber forensics is here to achieve two targets with a single shot.
What is Cyber Forensics?
Cyber Forensics, also known as Computer or digital forensics, refers to an investigation and analysis techniques which are used to gather and preserve evidence from a computing device in such a way that it is suitable to be presented in a court of law.
The goal of cyber forensics is to perform a structured investigation to find out exactly what happened on the said device and the responsible person behind it, while also maintaining a documented chain of evidence.
All the investigations are done on a digital copy which stores the device's media contents. While the device is isolated to prevent contamination, the digital copy is used as the evidence.
Investigators, with help of various techniques and software forensic applications, examine the digital copy to search for hidden folders along with unallocated disk space to secure copies of encrypted, deleted or damaged files.
Cyber Forensics Techniques
Cross-drive analysis
This is a forensic technique that correlates information gathered from multiple hard drives. The process, which is still being mastered, can be used to identify social networks and perform anomaly detection to analyze every possible angle that exists.
Live analysis
It includes an examination of computing devices' operating system using custom forensics or system administrator tools to extract evidence. It is really helpful while dealing with Encrypting File Systems or data, which are to be extracted from a hard drive before the computer is shut down.
Deleted files
This has to be the most common technique which is used by cyber forensics professionals. Most operating systems, as well as file systems, do not always erase physical data, allowing investigators to collect it by searching for known file headers.
Stochastic forensics
Majorly used in data thefts, it helps in investigating activities lacking digital artifacts.
Steganography
Steganography is the technique to hidden data of a picture or digital image that a subjected criminal does not want to have discovered.
Reading about all this information is like tip-toeing on water while the ocean has way more to be discovered. With these techniques, all we wanted was to let our readers know what this new development in the technological world can offer.
The Industry
The global cyber forensics industry essentially dominated by its top five players which hold more than 40 percent of the overall market, says a report by Transparency Market Research (TMR) of 2016. Cisco, Guidance Software Inc., IBM Corporation, FireEye Inc., and MSAB are the top players on this list and are the key companies which operate in this market.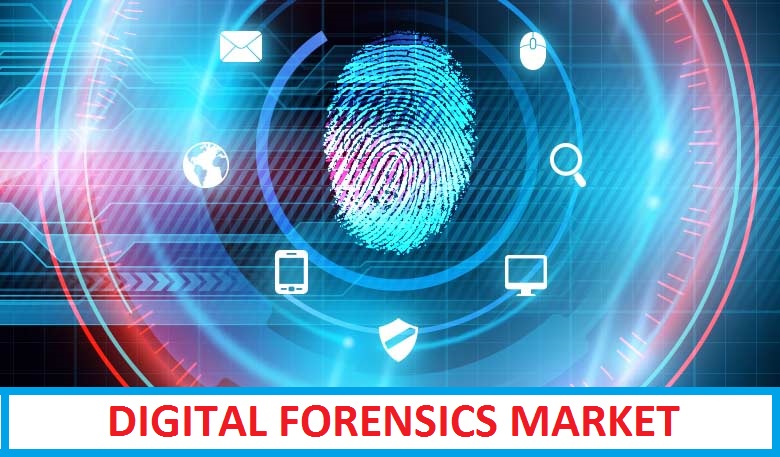 Just as any other industry, Cyber Forensics too needs regressive research and development and since it is just in its teenage, these companies have to spend billions of dollars to fully develop this investigation technique, with the rising threat towards cybersecurity.
TMR estimated that the global digital forensics market last year was valued at US$2.87 billion and is expected to be worth US$6.65 billion by 2025, expanding at a compound annual growth rate (CAGR) of 9.7% between 2017 and 2025.
Let's Talk About Numbers
For those living inside the four walls of their life where internet is the sky and financial stability is the foundation, there is a lot happening in this world with expenses on cybersecurity hitting an all-time high of more than 100 Billion Dollars and Cybercrimes costing the world economy a staggering 450 Billion Dollars, every year.
If we take these figures into consideration the ratio of what is inverted and what the world losses, comes out to 1:4.5.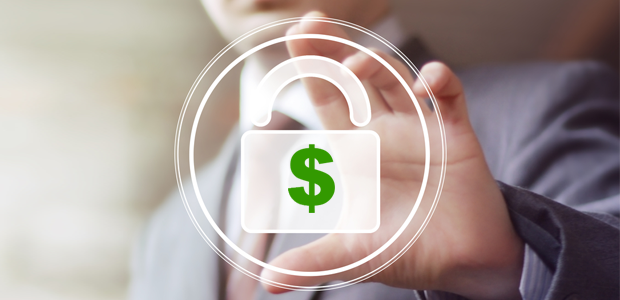 There's nothing in this world like the fear of being hacked and these figures make us dread that possible future even more. However, to prevent these businesses and governments are willing to spend ample of cash on cybersecurity tools and services, Cyber Forensics being their back up plan to at least catch the ones responsible and gradually minimise this risk, if not fully eliminate it.
According to a report by International Data Corporation (IDC), the United States of America is expected to spend around $31.5 billion on cybersecurity tools and services every year, with Western Europe being at the second place with $19.5 Billion in spendings. While IDC did not break down how much the developing and densely populated Asia/Pacific region will spend, but still noted it is the third largest region when it comes to cybersecurity spending.
As for Cyber Forensics, it is just a new weapon in the huge arsenal of cyber security which has somehow failed to provide satisfactory relief to the world. However, with the introduction of cyber/digital forensics, which is still to be developed fully, we expect governments from around the globe to invest as much as they can and take the first initiative.