Disclaimer: What you are going to read is a parody and utterly harmless!
On the occasion of his 68th birthday, the Hon'ble Prime Minister of India, Narendra Modi had a message for his countrymen, whom he addressed from the modest BJP headquarters at Deen Dayal Upadhyay Marg, unfortunately not such a posh building; perhaps a black spot of very low class infrastructure, more of an eyesore in the midst of the swanky Lutyen's Delhi.
For a change, Modi's important address to his motherland; and brothers and sisters weren't in form of a 280 character Tweet. Waving out to the masses, some dressed as the BJP's Lotus, in a bit to pay a tribute to the charismatic leader, Modi appeared at his simple best.
Tucked neatly inside of his pure white Dhoti, arguably an idea to pay respect to his role model Mahatma Gandhi, whom Narendra Modi has leapfrogged in simplicity, Modi wore an orange kurta on whom the following phrase was emboldened: Jai Bharat Mata with the inverted quotes saying, "This is no Rashtravaad."
There were some stupid sceptics who could spot the tag of J.J Vallaya from the side of the Kurta but birthday boy Narendra Modi denied them saying his kurta was from a "cotton weaver named K.K. Mallaya, from Porbandar, Gujarat, who, in no way was related to Vijay." It was, but of course, the great pious leader's humble attempt to recognise the poor cotton weavers from India's hinterland.
Just when he began to put his attractive salty bearded face closer to the mic, some spectators jumped in joy yelling passionately, "There's only one great country, Mother India, Jai Hind," whom, Modi's tiny crew of bodyguards, only 37, at the occasion, removed from the speech.
It was because of Modi's insistence on keeping the lecture focused on his efforts at reviving the economy; no Bollywood discussions were entertained. Only later, when informed that the spectators were actually supporting the country, not a film, did Modi appease them.
It's believed each removed spectator was given a new Adhaar ID.
Anyways, straight to the speech now. The transcripts are as follows:
"Mitron, Today I am very happy. Not only am I happy that all you dear friends have assembled here to wish me a happy birthday but also because your very presence here is a proof that BJP's rallies for forthcoming 2019 elections will not be witnessed by empty chairs.
Whether it is a rally in Unnao, or in Kashi, whether it is a maha-sabha in Agra or a rath-yatra in Gorakhpur, today, seeing all 27 of you (that was the attendance on Modi's 68 birthday) am sure that India has a bright future; not only because of the number of followers I have on Twitter but because each of you who has come here to wish me, has actually come here to extend his support toward the progress of this nation.
Anyways, now that I have your warm support, let me assure you Mitron that since the time I've assumed Prime Ministership of this country, a lot of rumours have been deliberately spread in my name. None of them are true.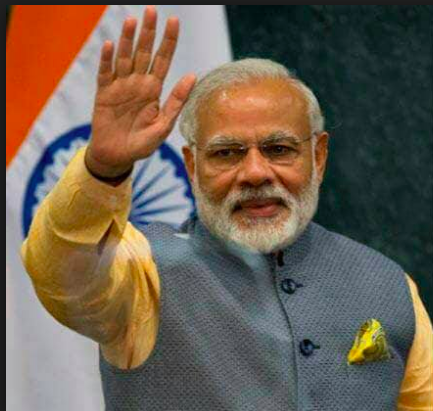 For starters, I condemn the following allegations raised against me after which I will announce all 20 new schemes that I have decided to launch today. Mitron, we are part of this great Bharatiya Sanskriti, that is why I decided against launching 69 schemes. As you know, position number 69 would have been notorious.
First up, I would wish to deny all of these rumours:
A. It is said that Amit and I have a shared history of secretly worshipping a money plant that Mukesh Ambani has gifted us two. It has also been said that we pray to it twice a day. That is nonsense Mitron; Ye Jhooth Hai.
B. Secondly, I have been heavily criticised for rejecting Rahul Gandhi's friend request on Facebook. There cannot be another bitter lie than this. In fact, Rahul and I are so close that after hanging out on Facebook for a while, we both have decided to create a Tinder account. Singles, you see!
C. I would like to take this gracious opportunity to say that I have immense regard for Ravish Kumar. So anyone saying that I hate him and am out there to throw him into the gutter doesn't know the truth.
Also, Ravish Bhai, let me clarify. The reason I do not come to your NDTV headquarter for an interview as you say is that the distance between my residence and Greater Kailash office is around 11 kilometres. I am, if you have not forgotten, a conscientious Prime Minister. I do not believe in wasting fuel. Also, am not yet a fan of Ola or Uber to call one. Let's get on Skype dude!
D. Lastly, before I finally name and officially open all the 68 schemes for which I have called you- oh sorry, you've come yourself- let me clarify that I have never said anything against the Muslims of this country. Hindu-Muslim will always remain Bhai-Bhai; so I don't believe in saying Why-why! In fact, as a child, I've had the greatest urge to go to Mecca Medina, inarguably among the holiest of all places. In fact, if I could choose a name for myself, it would be
Naved Ul-Haq-Fakhurddin-Modigliani. 
Now, please keep sipping your wine guys and gentlemen- oh wait, where are the ladies, not done guys- time has come for me to reveal all 20 schemes that will cover India's new chart to greatness.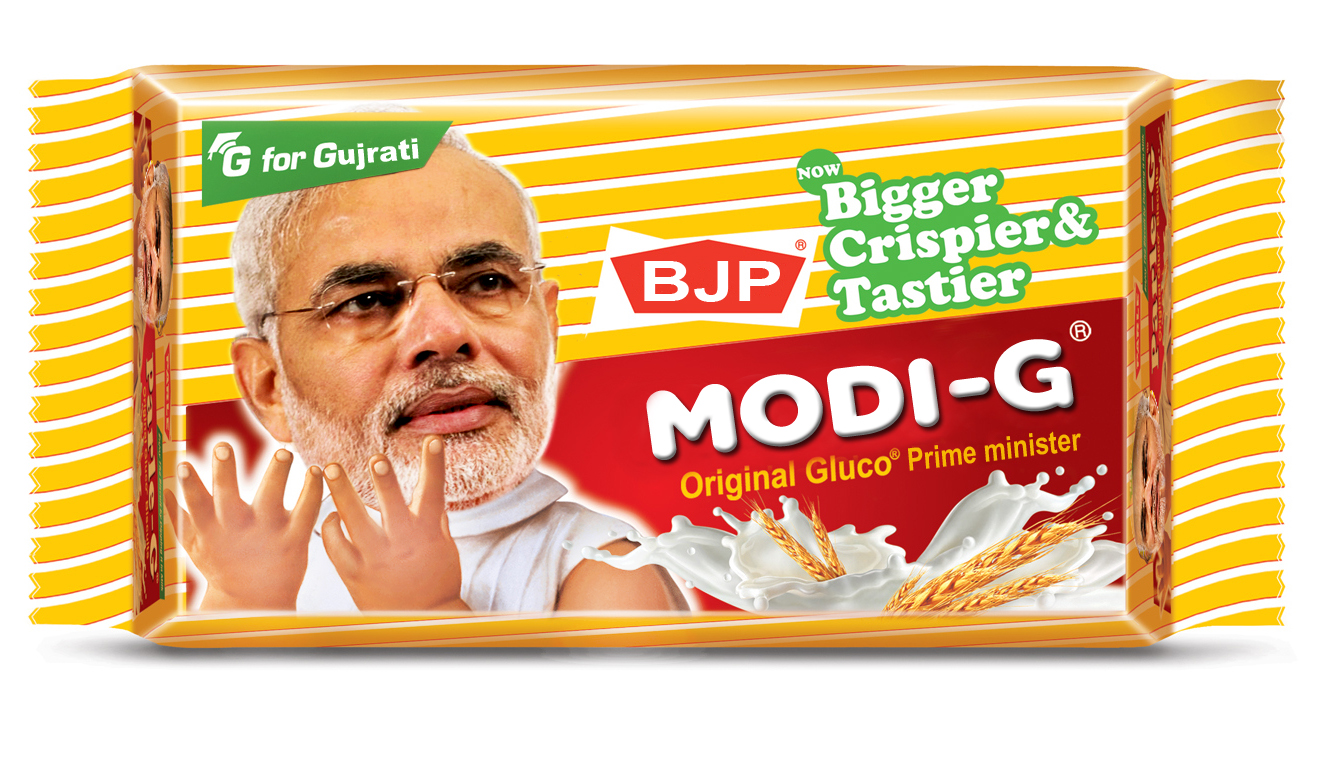 1. Berozgaar Ko Rozgaar Yojana:
This will teach all unemployed youth how to create careers by writing best Tweets, hyperlinking a URL and making funny YouTube videos. Soon, Google Ad Sense will post ads on your blogs and increased hits will give you a monthly income.
2. Janata khud ki Apni Sevak Yojana:
Enough of female empowerment. Time to empower common man as the PM. I will distribute a mic to each village, community, city, district or town. Anyone who is sitting idle can start giving free lectures to each other on how to run the country. Don't depend on me, be your own PM.
3. Narendra Yoga Modi App launch:
Now, you all can download a free app available on both iOs and Android smartphones, this will teach you free Yoga. Why worry- when you can do Yoga without a hurry! In this app, you will find me teaching you "Hatt-yoga" too
4. Dangal Yojana:
I've realised since both Khans are so fond of Kushti, now every school in Delhi and other cities will have free Kushti classes for all. Anyone complaining of parents' yelling, apply the Dangal on them, be happy.
5. Kisan Rozgar Yojana:
Those farmers, who are not employed will be taught how to make a fruit-jam of their choice for themselves and their family. This scheme will specifically be applicable for Maharashtra
6. Shehri Babu Yojana:
Dance-bars are in. They are back. They are a part of liberating women and entertaining men. All foreign tourists can now while visiting India, jump onto the table of any disco or club and shake their booty. The purpose here is for the tourist to earn a good money while in India. What say, dudes?
7. Fateechar Yojana:
College dropouts, failures can be taught how to develop vocational skills like black-ticketing for free.
8. Crime Petrol Yojana:
Climate change is a real worry. People are scared of where there's smoke, there are breathing problems. Wherever there is an incident of crime, you are free to burn down the place, set it on fire. This way, anyone who's suspicious will dare not come close.
9. Gunehgaar Yojana:
This scheme attempts to capture those evading India having taken Black money out and having safely deposited it. I will ask Amit to inbox each and every willing person the details on how to catch those scoundrels.
10. King-pisser Yojana:
Anyone found urinating on roads will be caught, punished and be fined Rs. 5. Imagine what I can do with all the money saved from the average Indian male charmed by the habit of frequently urinating?
11. Apna Haatha Jagganaath Yojana:
From now on, all youths wanting to go to the gym but unable to afford will be distributed free dumbbells. As always, my photo will be there on the bars you'd lift.
12. Paisa Vapis Yojana:
Mitron, as you know, I have no attachment to money. I hereby launch the magic scheme that will convert your torn pieces of notes into a new currency from the bank of equal worth.
13. Mr Prime Minister Yojana:
A really creative one this! You got to send your entries for suggesting new ways in which I, your Pradhan Sevak, can entertain myself fully during leisure time in all leisure sorry, state-sponsored foreign visits. Best entries will win a copy of my visa stamp.
14. Gimme more Yojana:
I hereby appeal to all Mitron to find me more ministers like Smriti Irani who are serving in the cabinet with a fake degree. But, don't ask for my MBA degree or Diplomas, please!
15. Jamun Wine Yojana:
Mitron, Zindagi Mein Agar Sahi Cheez ka Nasha ho, then it's worth it! We will teach all unemployed mothers and sisters how to make Jaamun ki wine in UP, Bihar, and Jharkhand. Get drunk; for good health.
16. VVIP Bhakt-Darshan Yojana:
I've also launched a scheme that gives limited memberships to all my bhakts under three classes, who wish to meet me at my residence to raise a complaint personally, Super duper gold, Super Gold, and Gold. The first has me interacting with them for 5 mins, then 3, and, blink and miss appearance.
17. PM IPL Yojana:
Under this scheme, am launching a separate cricket league: Indian Prime Minister Cricket League. Anyone who wishes to challenge my stay in Indian politics needs to get me bowled out in a T-20. The only catch is, I will have 3 batting opportunities. Should you get me out, Amit Shah will pardon you for filing all the cases that you may have against him.
18. PMLA Yojana:
Hold your horses! This isn't about Prevention of Money-Laundering Act. It's a scheme on how to suggest your lovely Prime Minister about new ways of extending his trip to Los Angeles, whenever he visits next. Those who send the best ideas will get a golden opportunity to pack my suitcase and drop me to T3 in Delhi.
19. Unclean India campaign: 
This is the mother of all Yojana's so far. It's a personal favourite of mine. Under this scheme, you will get a chance to name those politicians who you'd love to remove from the face of Indian politics at one vote. Pls, note: you cannot name me, Yogi Ji, Amit Bhai or Rajnath Ji.
20. Karo Ya Maro Yojana:
Your future is now in your own hands. If you wish to stay happy as part of this polarised, over-populating, constantly-fornicating, Rashtravaad-humping, Hindu Rashtravaad dictatorship, sorry, democracy, then you will have to vote for BJP for 2019. Else, everything will be in your own hands, including that; I mean, your future and suitcase. Dirty minds!
Disclaimer: We wish dear Prime Minister a very happy birthday and wish him a peaceful, healthy and happy life ahead. May he succeed and continue to inspire millions who look up to him. This article is just a satire and not to be taken seriously. It's purely for amusement purposes.