You've seen many a number of modelling shows that are aimed at unfurling future modelling superstars. Probably, you've lost count of the number of times you've seen a model-hunt encapsulated in the form of a reality TV show.
You've seen plenty of dance reality shows. You've seen comical acts that are live reality shows, broadcasted week after week, enjoying an unprecedentedly successful run for years together. Whose line is it anyway- does that ring a bell?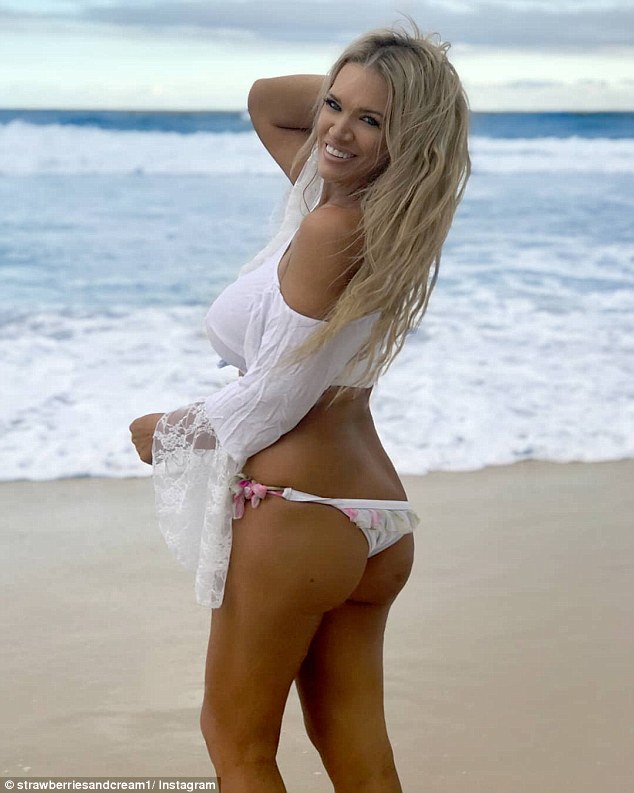 You've probably seen adventure reality shows with contestants lost in midst of wild jungles. You've also seen magical contests and reality shows unfurling tricks and trades, muscles and flair, rip-roaring, back-breaking stunts, acrobats, fire-tricks and what not in a truly magnificent departure from the previous outlays.
Then, you've been kept busy and entertained by a rather exasperating spike up in the realm of gloss, fashion and all the malarkey resting with the superficial in reality shows like Keeping Up With The Kardashians. Who allows their lives to be broadcast live on TV?
Well, there's only one Kardashians on the planet!
Now, prepare to meet a reality show that's about to get a one of a kind star on air. And can you take a guess who that maybe?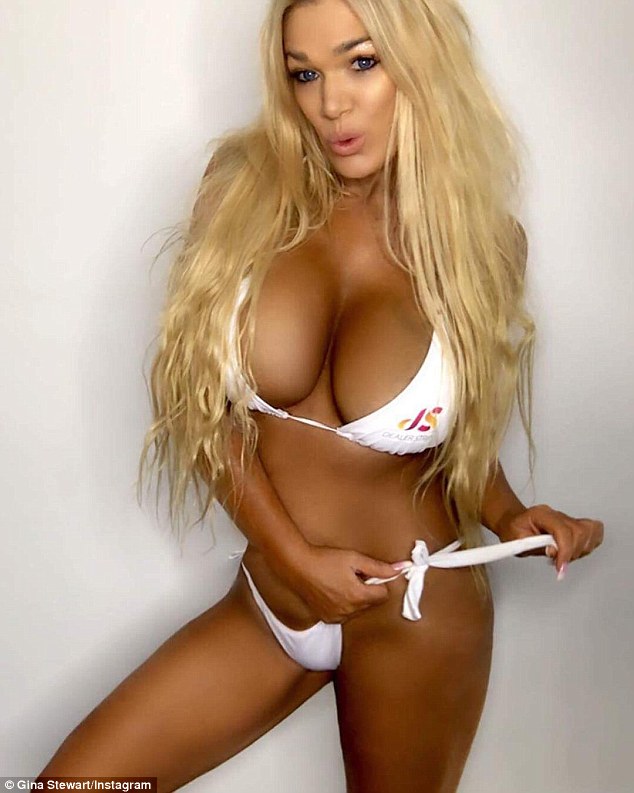 47-year-old hot Aussie Gina Stewart is more elaborately and famously called the 'World's hottest grandmom.' And perhaps, if you've already Google-searched her and went through the stack of endless poses and ubiquitous social media posts, then probably you'd know why.
This top-heavy, sassy model, who's actually a grandmom in real life is apparently all set to star in UK-based reality tv show "Married at first sight."
But to be fair to this Aussie beauty, she's not acquired fame only recently. It was back a few years ago when Gina Stewart rose to attention having made it to the finals of Maxim's Finest Australia contest. It was reported that after getting breast implants, Gina experienced an expected surge in fortunes and would go on to dominate major fashion journals and lifestyle page-turners.
And implicit in her success wasn't those modelling roles in Australia but elsewhere. It was only a matter of time when before bigger came calling. And it seems, now's Gina Stewart's time for she's been invited to participate in Married At First Sight's forthcoming sixth season. That's a big up for a model who wasn't born yesterday, colloquially speaking.
Speaking exclusively with UK's tabloid Daily Mail, the show's producers have shared enthusiasm regarding Gina's possible participation and seemed all gung-ho. They'd go on to add, "She's a perfect fit for the show, and she's single. The fact her Sunday Night interview went down so well is encouraging too."
'She's a natural in front of the camera and really likeable,' the show's producers would go on to add. But while thus far's there's been no confirmation or official word on her participation, Gina Stewart herself admitting that she's been simply approached with an offer, it's not that hard to understand why the lady is so 'likeable' after all. Or is it?
It was in April 2018, where Gina Stewart gave many a stunned onlooker a skipped heartbeat thanks to her racy modelling and poses in a bikini beauty pageant in Australia. Further inroads toward fame were assured and massively predicted in the wake of her rather intriguing 'bare it all' Insta posts and snaps.
What else do reality shows need nowadays? Don't they always seek some eye-candy who can perplex imaginations, toy with those around and give those watching closely on the television a reason to imagine things and possibly, given a chance, blast past inside the screen? Well done, in that regard Ms Gina Stewart- you should keep bouncing the TRP's of the forthcoming season ahead.